Oxytenanthera abyssinica (A.Rich.) Munro
Family: Poaceae
Common names: holy Venda bamboo, wild bamboo (Eng.); heilige Venda-bamboes, wilde-bamboes (Afr.); musununu (Ven.)
Introduction
A large, woody plant that belongs in the grass family, Poaceae, and is endemic to Africa, known as the holy Venda bamboo, wild bamboo or musununu in South Africa or African bamboo in other countries. It is a useful non-timber forest product used for building material, handicraft, food, medicine and many other uses.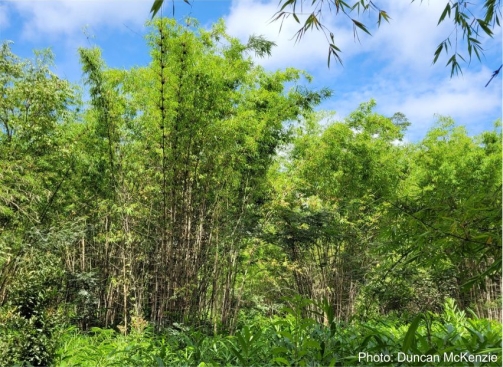 Description
Description
Oxytenanthera abyssinica is a perennial grass with a woody culm (stem) that lives for up to 21 years and produces clumps of 3 to 80 stems that can grow up to 6 m in diameter. The stem is thin and short in the first few years, growing up to 12 mm diameter and 2–3 m high. At maturity, the stems are up to 16 m high, 80 mm diameter and develop a central hollow point. The stem is covered with short creamy bark and has a soft sap that is yellow to dark green just beneath the bark. The stem is very tough and solid. The leaves develop from the twigs that arise from stem nodes and branch nodes. The leaves are parallel veined, have a strong sheath and a thin blade with a small leaf stalk (petiole). The flower heads are dense, rounded or globose clusters of spikelets, and are green. These spikelets are narrowly oval tapering to a point at each end (lanceolate). Fruits are slender, cylindrical and pale brown, while the seed is also cylindrical, hard, cream brown and marked with longitudinal furrows to one side (sulcate).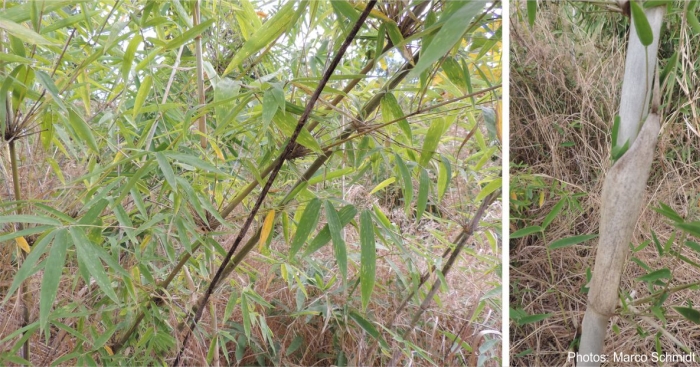 Conservation Status
Status
Data Deficient - Taxonomically Problematic, meaning there is uncertainty regarding the taxonomic status of this species, but it is likely to be threatened because its natural habitat is under threat. The seeds of Oxytenanthera abyssinica have been collected and preserved by the Millennium Seed Bank for conservation purposes.
Distribution and habitat
Distribution description
Oxytenanthera abyssinica is found in the tropical and subtropical parts of Africa and is widespread in many African countries, especially in Ethiopia where it covers 67% of African Bamboo Forest area. The plant occurs from The Gambia to Ethiopia, from Gabon to Kenya, and from Angola to Mozambique, and in the Limpopo Province in the northern parts of South Africa.
Wild bamboo prefers to grow on disturbed termite mounds, especially in Miombo Woodland habitat type. Further, it is associated with the Copperbelt landscape, lake basins and along the river valleys. This plant prevails outside the humid forest zones. Wild bamboo is mostly found around the hills, often forming impenetrable stands at elevations ranging from 540 to 1 800 m above sea level. The annual rainfall ranges from 700 to 1 000 mm, precipitation mostly occurring over a period of three to four months. It prefers the mean annual temperature of 30°C and minimum temperature of -1°C.
Derivation of name and historical aspects
History
Oxytenanthera abyssinica belongs to the bamboo subfamily (Bambusoideae) of the grass family (Poaceae). The Poaceae contains 90 genera and more than 1 575 bamboo species. Oxytenanthera abyssinica is the only species found in the genus Oxytenanthera.
This scientific name was first described by Richard Munro in 1868 when he proposed a new classification system. The classification system proposed by Munro was slightly modified by Bentham and is still applicable today. The name Oxytenanthera means 'pointed anthers', derived from the Greek oxytenes meaning 'sharp-pointed', referring to a sharply pointed appendage at the tip of the anthers. The word abyssinica means 'of Ethiopia' and is derived from the exonym Abyssinia, which is an old name used by Europeans to refer to Ethiopia.
Ecology
Ecology
Bamboo is a wind-pollinated plant. Oxytenanthera abyssinica is a larval foodplant for Bamboo Painted Ringlets (butterflies), the larvae feed on the vegetative parts of wild bamboo. Other than sexual reproduction through seed germination, the plant propagates asexually from rhizomes.
The abundance of wild bamboo in east Africa could be explained by its ability to resist drought, the wide ecological niche of dry Savanna woodland and because the seeds are spread through the river valleys. Seeds naturally spread close to the mother plant and are further distributed by animals and water.
It is worth highlighting that the plant produces masses of flowers and sets fruit after 7-21 years and then dies back. The whole bamboo clump dies after flowering and fruiting but may shoot back again from rhizomes, depending on biogeographical region. Some people in Mali believe that the fruiting of wild bamboo signals a bad prophetic significance for kings, conquerors and chiefs.
Uses
Use
The plant is a good material source for domestic and commercial uses. Wild bamboo is not widely used in South Africa due to limited distribution in the Limpopo Province. The plant stem is used for building material (panels, lumber and scaffold), furniture and pulp. People in rural areas craft mats and baskets and musical flutes from bamboo stems. Dry stems are burned as fuel and sometimes is turned into charcoal. Oxytenanthera bamboo is used commercially in mining to make stick bombs.
In Malawi and Tanzania, the sap is fermented into wine and leaves are used for fodder. The small seeds and young seedlings are used to fight extreme hunger (famine). Moreover, the Cameroonians use the stem for beehive construction, handicraft, and production of beverages. The leaves are used for treatment of urinary problems. The leaves are further used in combination with Bridelia ferrruginea and Lophira lanceolata to treat diabetes.
Growing Oxytenanthera abyssinica
Grow
Although wild bamboo propagates asexually and sexually by rhizomes and seeds respectively, seeds are simple to handle and more convenient. Horticultural research has shown poor to fair germination (5-30%) when using the seeds. Seeds germinate within 11 days to 2 weeks during the rainy season and shoots are well developed within 4 months.
The plant grows well in acidic sandy soil that is poorly aerated, high in humus with low nutrients. It also grows best in slightly acidic to neutral soil with rich clay, humus, and nutrients (termite mound soil). Wild bamboo requires a fair amount of water due to its drought resistant nature. The plant develops fast in full sun. It takes three years in Congo for a wild bamboo to reach maturity but eight years in Zambia.
Other cultivation methods from rhizome and culms are difficult and cumbersome, especially when dealing with large-scale plantations. When using rhizome cuttings for propagation, know the origin and age of the mother plant as this affects the longevity of new stems. The new shoots from rhizome cutting will follow the age of mother plant and flower quicker than the normal flowering cycle. After flowering and fruiting, the bamboo dies, and this will defeat the purpose of stem production.
References
Bahru, T., Kidane, B. & Mulatu, Y. 2018. Provenance variation on early survival rate and growth performance of Oxytenanthera abyssinica (A. Rich.) Munro seedlings at greenhouse. International Journal of Forestry Research, 2018.
Clarke, H. & Charters, M. 2016. The illustrated dictionary of southern African plant names. Flora & Fauna Publications Trust, Jacana, Johannesburg.
Fanshawe, D.B. 1972. The bamboo, Oxytenanthera abyssinica—its ecology, silviculture and utilization. Kirkia 8(2): 157-166.
Grosser, D. & Liese, W. 1973. Present status and problems of bamboo classification. Journal of the Arnold Arboretum 54(2): 293-308.
Harris, T. 2012-11-18. Observation of Oxytenanthera abyssinica, 25 km S of Bambasi, Ethiopia. iNaturalist. https://www.inaturalist.org/observations/25521105
Houndjo, C.F. et al. 2017. Comparative study of antihyperglycemic activity of aqueous extracts from the leaves of Bridelia ferruginea, Lophira lanceolata and Oxytenanthera abyssinica, with their mixture. Int. J. Curr. Res. Chem. Pharm. Sci. 4(11):22-33.
Hyde, M.A., Wursten, B.T., Ballings, P. & Coates Palgrave, M. 2022. Flora of Zimbabwe: Species information: Oxytenanthera abyssinica. Online. https://www.zimbabweflora.co.zw/speciesdata/species.php?species_id=103400.
Magwede, K., Van Wyk, B.-E. & Van Wyk, A.E. 2018. An inventory of Vhavenḓa useful plants. South African Journal of Botany (2018), https://doi.org/10.1016/j.sajb.2017.12.013
McKenzie, D. 2022-03-07. Observation of Oxytenanthera abyssinica, Katanga, DRC. iNaturalist. https://www.inaturalist.org/photos/182049201.
POWO. Plants of the World Online. Facilitated by the Royal Botanic Gardens, Kew. Published on the Internet; http://www.plantsoftheworldonline.org/. Retrieved 30 Aug 2022.
Schmidt, M. 2019-05-15. Observation of Oxytenanthera abyssinica, Distrikt Dedza, Malawi. iNaturalist. https://www.inaturalist.org/observations/26501318.
Victor, J.E. & Fish, L. 2007. Oxytenanthera abyssinica (A.Rich.) Munro. National Assessment: Red List of South African Plants version 2020.1. Accessed on 2022/08/22.
Credits
Lesibana Petrus Maema & Moleseng Claude Moshobane
Thohoyandou National Botanical Garden
January 2023
Acknowledgements: the authors thank Marco Schmidt, Tim Harris and Duncan McKenzie for providing pictures via iNaturalist.
Plant Attributes:
Plant Type: Grass
SA Distribution: Limpopo
Soil type: Sandy, Loam
Flowering season:
PH: Acid, Neutral
Flower colour: Brown, Green
Aspect: Full Sun
Gardening skill: Average
Special Features:
Drought resistant
Feature plant
Edible plant
Medical plant
Useful plant
Horticultural zones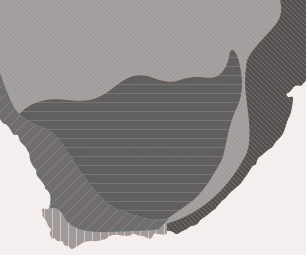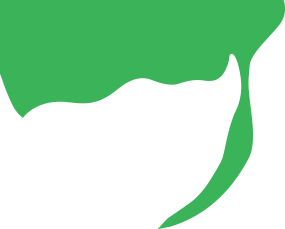 Zone 5 Bushveld summer rainfall, Light frost
Google QR Code Generator