Panicum maximum Jacq
Family: Poaceae
Common names: Guinea grass (Eng. ); blousaad soetgras (Afr.)
Introduction
This tufted grass species is highly palatable and attracts many seed-eating birds to the garden. It is regarded as the most valuable fodder plant and is extensively used to make hay.
Description
Description
Panicum maximum is a perennial, tufted grass with a short, creeping rhizome. The stems of this robust grass can reach a height of up to 2 m. As the stems bend and nodes touch the ground, roots and new plants are formed. The leaf sheaths are found at the bases of the stems and are covered in fine hairs. It remains green until late into winter. The leaf blades are up to 35 mm wide and taper to a long fine point. The inflorescence is a large multi-branched, open panicle with loose, flexuous branches. The lower branches of the inflorescence are arranged in a whorl. The lower floret is usually male with a well-developed palea (upper bract enclosing flower) (Gibbs Russell et al .1991). The fertile (female) upper lemma is pale. Spikelets are green to purple and flowering occurs from November to July.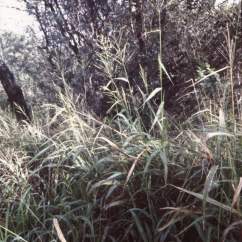 This species varies in size and hairiness and may also vary to a lesser extent in growth habit. There are distinct forms of Panicum in South Africa, but the transversely wrinkled upper floret or seed of P . maximum, distinguishes it from all other Panicum species.
Distribution and habitat
Distribution description
Guinea grass prefers fertile soil and is well adapted to a wide variety of conditions. It grows especially well in shaded, damp areas under trees and shrubs and is often seen along rivers. It is most frequently found in open woodland, but also grows in parts of Mixed and Sour Bushveld.
It is widely distributed in South Africa, except for the greater part of the Western Cape. It originates from Africa, but is presently found and cultivated in almost all tropical parts of the world.
Derivation of name and historical aspects
History
Panicum is derived from the Latin name for millet which is used in bread-making; maximum may refer to the great height that this plant attains.
Ecology
Ecology
This grass attracts many seed-eating birds. It is especially popular with Bronze Mannikins, which visit the grass in whole flocks. If it is planted in plant containers in urban gardens, it will provide a much needed food source for these little birds in an urban environment. Guinea grass is also the host plant for the larvae of the eyed bush brown butterfly.
Uses
Use
It is considered to be the most valuable fodder plant in the area where it is distributed. It has a high leaf and seed production and is very palatable to game and livestock. It is widely cultivated as pasture and is especially used to make good quality hay. If it receives adequate water, it grows rapidly and occurs in abundance in veld that is in a good condition.
Growing Panicum maximum
Grow
This grass can easily be cultivated from seed that is obtainable from seed distributors. Sow seed in spring and early summer in fertile, well-prepared soil. It prefers shade and damp areas and will do well under trees and shrubs. Water regularly. If the grass is already established and conditions are favourable, it will multiply quickly and form a luxuriant growth. It may become a persistent weed, especially in cultivated areas such as sugarcane fields. It should be controlled in the seedling stage, as it is very difficult to remove later when the grass has reached maturity. It is not an ornamental grass, but can be planted successfully in plant containers around the home to attract seed-eating birds.
References
Botha, C. & Botha, J. 1996. Bring Nature back to your garden . Wildlife and Environmental Society, Durban .
Chippendall, L.K.A. & Meredith, D. 1955. The grasses and pastures of South Africa . Central News Agency, Pretoria .
Gibbs Russell, G.E., Watson, L., Koekemoer, M., Smook, L., Barker, N.P., Anderson, H.M. & Dallwitz, M.J. 1990. Grasses of southern Africa . Memoirs of the Botanical Survey of South Africa No. 58: 10, 11.
Jackson , W.P.U. 1990. Origins and meanings of names of South African plant genera. Botanical Society of South Africa , Cape Town ..
Van Oudtshoorn, F. 1999. Guide to grasses of southern Africa . Briza Publications, Pretoria .
Credits
Linette Ferreira
Pretoria National Botanical Garden
November 2005
Plant Attributes:
Plant Type: Grass
SA Distribution: Eastern Cape, Free State, Gauteng, KwaZulu-Natal, Limpopo, Mpumalanga, North West, Northern Cape, Western Cape
Soil type: Sandy, Clay, Loam
Flowering season: Spring, Early Summer, Late Summer
PH: Acid, Alkaline, Neutral
Flower colour: Cream
Aspect: Full Sun, Shade, Morning Sun (Semi Shade), Afternoon Sun (Semi Shade)
Gardening skill: Easy
Special Features:
Attracts birds
Drought resistant
Useful plant
Wet sites
Horticultural zones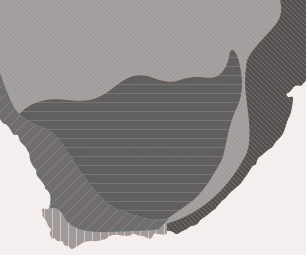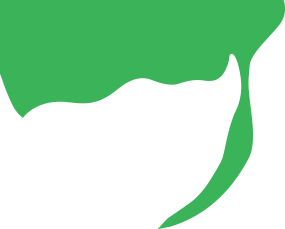 Zone 1 Coastal summer rainfall, frost free
Zone 2 Coastal winter rainfall, frost free
Zone 3 Winter rainfall Karoo, light frost
Zone 4 Summer rainfall Karoo and Highveld, Frost in winter
Zone 5 Bushveld summer rainfall, Light frost
Google QR Code Generator