Pavonia praemorsa (L.f.) Cav.
Family: Malvaceae
Common names: yellow mallow
Introduction
Year-round, pretty lemon-yellow hibiscus-like flowers, that each only last for a day, on a low, maintenance hardy, indigenous shrub, with lots of potential to be rewarding in the garden.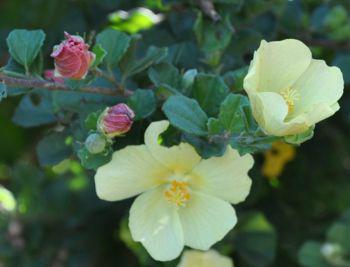 Description
Description
Small, shrubby, relatively fast growing plant, with slender, yet tough stems, sometimes purplish in colour, which branch up to between 1 and 2 m in height. Roughly textured leaves are shiny and leathery, paler below; with attractively scalloped margins and indented leaf tips—almost as if they have had a piece bitten off there!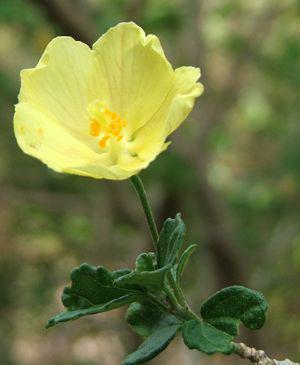 Single, smallish hibiscus-like flowers on slender stalks, arise from the leaf axils, produced almost continuously throughout the year, with a notable increase in flowers during spring and autumn. Pale apricot-coloured buds give rise to lemon-yellow flowers, with petals sometimes red-veined on the reverse side, which spread wide open during the day, to reveal attractively orange-yellow pollen-laden stamens. Each flower only lasts a day, and in the late afternoon each flower twists tightly closed, and turns a beautiful deep red-pink colour with burnt-orange undertones, before dropping to the ground. The fruit is a small, dry capsule, enclosed by the calyx.
Conservation Status
Status
Pavonia praemorsa is listed as LC (Least Concern) in the Red Data List of South African plants.
Distribution and habitat
Distribution description
Commonly occurring on the margins of dry coastal or inland bush and thicket areas on sandy soils from Humansdorp through to the Eastern Cape.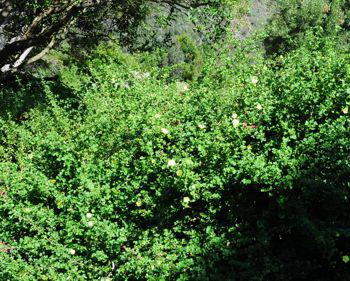 Derivation of name and historical aspects
History
The genus, Pavonia, is named in honor of J.Pavon, a Spanish botanist in the early 1800s, and the meaning of the specific epithet, praemorsa, 'appearing to have been bitten off' refers to the appearance of the leaf tips. The genus Pavonia has ± 150 species, widespread in tropics and subtropics, with 11 species occurring in South Africa, where they are generally widespread, but rare in the Western Cape.
Malvaceae has ± 90 genera and ± 2 000 species worldwide; in southern Africa there are 22 genera, 7 of which are exotic, and ± 165 species. The family name is derived from malva the Latin name for marsh-mallow. The family comprises of many weeds, but also includes popular plants such as the baobab, and economically important plants such as cocoa, cotton, okra, and durian. Well-known garden shrubs such as Anisodontea and Hibiscus are included in the family.
Ecology
Ecology
Like all members of the Malvaceae family, the flowers are only open for a few hours in bright sunlight and do not re-open again.
The flowers provide nectar for bees, butterflies and other insects, which in turn will attract insectivorous birds.
Uses
Use
Relatively unknown in the horticulture industry, this lovely indigenous shrub is sure to become more popular as gardeners discover what a treasure it is.
The family Malvaceae has produced a number of crop plants that have great economic value, the greatest of these being cotton and cocoa.
Growing Pavonia praemorsa
Grow
Use as a decorative garden plant. It is a rewarding shrub for the home garden with year round blossoms and low maintenance requirements. It is drought hardy as it needs only a moderate amount of water on a regular basis and well able to withstand both coastal conditions and severe frost.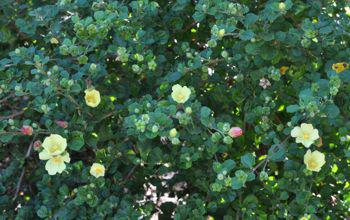 It does best planted in a dry, full sun position, but it will also tolerate light shade for part of the day. It prefers well-drained soil which can be enriched with some compost. May be lightly pruned after flowering to neaten, or to shape into a low informal hedge. As it responds very well to light pruning it has great potential to even be trained into a small formal hedge. Plant more towards the middle of a mixed shrub or perennial bed in groups of three or five. Or alternatively use a specimen plant . It can also be used as a container plant.
This plant can be propagated easily by way of herbaceous stem cuttings or from seed. Allow the seed heads to dry on the plants and remove them just before the capsules burst open, dispersing the seed. Sow seed in a 1:1 mixture of fine bark and coarse river sand in autumn and/or spring, and cover lightly with the sowing medium. To prevent pre- and post-emergence damping off, the seed should be treated with a fungicide prior to sowing, or watered with a fungicide immediately after sowing. Germination can take up to two to five 5 weeks. Transplant the seedlings after the first pair of true leaves have emerged, or when they are large enough to handle, into individual bags/pots. Feed generously with a liquid fertiliser and water moderately.
Take semi hardwood stem cuttings during autumn or spring. The application of rooting hormone is recommended to increase success of rooting. Place in a well-aerated rooting medium. Water consistently, and rooting can be achieved within three to five weeks. After rooting is established, pot on into a container and grow on until well established enough to plant out into the garden.
The plant has few pests or disease problems, if kept too wet or planted/positioned incorrectly—mealy bug or white fly infestations can occur—treat with a suitable recommended pesticide and transplant to a more suitable spot.
To prevent yellowing of leaves and to encourage growth, feed the plant each season with an organic or inorganic fertiliser.
References
Batten, A. & Bokelmann, H. 1975. Wildflowers of the Eastern Cape Province. Cape and Transvaal Printers Ltd., Cape Town.
Hyam, R. & Pankhurst, R. 1995. Plants and their names: a concise Dictionary. Oxford University Press Inc., New York.
Gledhill, E. 1981. Eastern Cape veld flowers. Department of Nature and Environmental Conservation, Cape Town.
Leistner, O.A. (ed.). 2000. Seed plants of southern Africa: families and genera. Strelitzia 10. National Botanical Institute, Pretoria.
Manning, J. 2001. Eastern Cape wild flower guide. Botanical Society of South Africa, Cape Town.
Powrie, F. 1998. Grow South African plants. NBI Kirstenbosch, Cape Town.
Credits
Cherise Viljoen
Kirstenbosch
April 2015
Plant Attributes:
Plant Type: Shrub
SA Distribution: Eastern Cape
Soil type: Sandy
Flowering season: Sporadic/All year
PH: Acid, Neutral
Flower colour: Yellow
Aspect: Full Sun, Morning Sun (Semi Shade)
Gardening skill: Easy
Special Features:
Attracts birds
Attracts butterflies
Drought resistant
Good potplant
Hedge/screen
Pioneer plant
Horticultural zones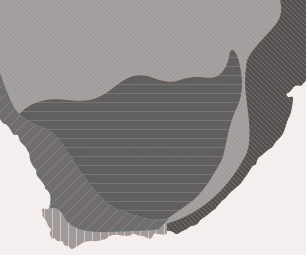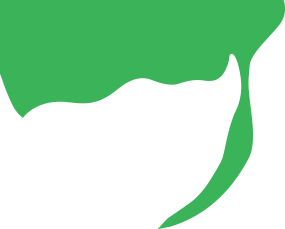 Zone 1 Coastal summer rainfall, frost free
Zone 2 Coastal winter rainfall, frost free
Zone 3 Winter rainfall Karoo, light frost
Zone 4 Summer rainfall Karoo and Highveld, Frost in winter
Zone 5 Bushveld summer rainfall, Light frost
Google QR Code Generator