Pelargonium hermanniifolium
Pelargonium hermanniifolium (P.J.Bergius) Jacq.
Family: Geraniaceae
Common names: none recorded
Introduction
Pelargonium hermanniifolium is a very attractive Pelargonium with large flowers.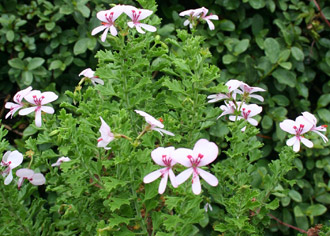 Description
Description
Pelargonium hermanniifolium is an erect, multi-stemmed woody shrub. It grows up to 1 m high with a diameter of 0.5 m. The stems are green when young, becoming woody with age. The leaves are simple, arranged in two opposite rows and rough to the touch. The leaf blade is narrowly to broadly obovate. The five petals are white to pink with the posterior (upper) two broadly spoon-shaped with dark red markings. The anterior (lower) three are narrowly spoon-shaped. The shrub flowers from September to April with a marked peak in spring.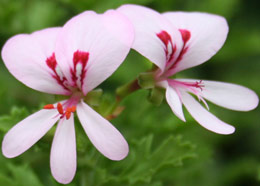 Conservation Status
Status
Pelargonium hermanniifolium is listed on the Red List of South African plants (Raimondo et al. 2009) as Least Concern. A taxon is Least Concern when it has been evaluated against the five IUCN ( International Union for the Conservation of Nature) criteria and does not qualify for the categories Critically Endangered, Endangered, Vulnerable or Near Threatened.
Distribution and habitat
Distribution description
Pelargonium hermanniifolium occurs in the Western Cape from Worcester southwards to Caledon and eastwards to Swellendam. It is linked with mountainous habitats and is very common on the mountains of Riviersonderend. The shrub forms part of the fynbos component in this mountainous habitat where it grows in sandy soils derived from sandstone
Pelargonium crispum which is fairly closely related to P. hermannifolium grows in a much drier habitat and the distribution of the two species on Jonaskop, Villiersdorp, is very interesting. P. hermanniifolium is found on the higher slopes where the rainfall is much higher and P. crispum is found on the lower slopes where it is much drier.
Derivation of name and historical aspects
History
William Henry Harvey, an Irish botanist, divided the pelargoniums into 15 sections. The diagnostic features for the different divisions were based on leaf and flower characteristics and habitat. Pelargonium hermanniifolium is classified under the section Pelargonium. The section Pelargonium consists of profusely branched, often woody shrubs. The section contains well-known species such as P. betulinum, P. graveolens and P. capitatum which are also grown for their essential oils in the perfume industry.
P. hermanniifolium belongs in the family Geraniaceae, a large cosmopolitan family of approximately 11 genera and 800 species in subtropical and temperate regions of the world. The South African genera of the Geraniaceae family are Monsonia, Sarcocaulon, Pelargonium, Erodium and Geranium. There are approximately 270 species of Pelargonium which occur in S, E and NE Africa, Asia, St Helena, Tristan da Cunha, Madagascar, Australia and New Zealand, most of which (± 219 species) occur in southern Africa.
Pelargoniums are often incorrectly referred to as geraniums. Pelargonium gets its name from the resemblance of the shape of the fruit to the beak of a stork, which is pelargos in Greek. Hermannia is a genus of the family Malvaceae and folium is the Latin word for leaf. The leaves of the species resemble those of Hermannia.
The problem distinguishing between P. hermanniifolium and P. crispum dates from early in the history of plant taxonomy. The Swedish botanist P.J. Bergius described the plants as separate species while L'Héritier in 1789 did not recognize P. hermanniifolium as a separate species. William Harvey in 1860 considered it to be a variety of P. crispum. In 1912 the German botanist Reinhard Knuth separated them again as different species.
Ecology
Ecology
The seed is adapted to wind dispersal; it is light in weight and has a feathered, spiral, tail-like attachment. When the seed lands and there is sufficient water in the soil, the tail functions like a drill, twisting the seed into the soil, so that the seed can anchor itself in the ground and safeguard itself from being blown away, or carried away on moving animals.
Uses
Use
Pelargoniums grow in most parts of South Africa in a wide range of habitats. Therefore it is impossible to stipulate one type of growing requirement to suit all species. Pelargonium hermanniifolium is ideally suited to an informal or small garden. It will grow well with plants of genera such as Felicia, Lobelia,and Diascia, or other herbaceous border plants. A nice sunny spot in the garden will be best suited for this species. There are no cultural uses for Pelargonium hermanniifolium.
Growing Pelargonium hermanniifolium
Grow
Pelargoniums are among the easiest plants to grow. Pelargonium hermanniifolium can be propagated from both seeds and cuttings. Stem cuttings can be taken at any time of the year from softwood or herbaceous growth from a healthy vigorous plant. Using a rooting hormone will speed up the rooting process, especially for the softwood cuttings. Place the cuttings in a container with riversand in cold frames or well lit areas and keep them damp. The cuttings should root in 3 weeks. Give the rooted cuttings a 3-week weaning period and transplant them into a well-drained potting soil mix and place them in a sunny position. When they have formed a strong root-zone they can be planted into the garden. This is the most widely used method of propagation at Kirstenbosch.
Sow seeds in late summer to early autumn. The seed should be sown in a light, well-drained potting mix. Sprinkle the seeds evenly in the seed tray and cover them with fine white sand or fine-milled pine bark. Water the seeds gently but thoroughly with a fine rose spray and place them in light shade with no direct sun. Seed germinates in 2-3 weeks. Plants grown from seeds will flower within 12 to 18 months. Pelargoniums grow happily outdoors free of diseases, but if the same plant is grown indoors or in a greenhouse the warmer climatic conditions and lack of air circulation usually result in pests such as aphids, white fly or rust and powdery mildew. Consult the nearest garden centre to find out what the latest and best suited pesticide and fungicides are for the problems.
References
Brown, N. & Duncan, G. 2006. Grow Fynbos plants. South African National Biodiversity Institute, Newlands.
Goldblatt, P. & Manning, J.C. 2000. Cape plants. A conspectus of the Cape flora of South Africa. Strelitzia 9. National Botanical Institute, Pretoria & Missouri Botanical Garden Press, Missouri.
Raimondo, D., Von Staden, L., Foden, W., Victor, J.E., Helme, N.A., Turner, R.C., Kamundi, D.A. & Manyama, P.A. (eds). 2009. Red List of South African plants 2009. Strelitzia 25. South African National Biodiversity Institute, Pretoria.
Van der Walt, J.J.A. 1977. Pelargoniums of southern Africa. Purnell, Cape Town.
Van der Walt, J.J.A. & Vorster, P.J. 1981. Pelargoniums of southern Africa, vol. 2. Juta, Cape Town.
Credits
Trevor Adams
Kirstenbosch National Botanical Garden
May 2012
Plant Attributes:
Plant Type: Shrub
SA Distribution: Western Cape
Soil type: Sandy, Loam
Flowering season: Spring, Early Summer, Late Summer
PH: Acid, Neutral
Flower colour: Pink, Mauve/Lilac
Aspect: Full Sun
Gardening skill: Average
Special Features:
Fragrant
Good potplant
Horticultural zones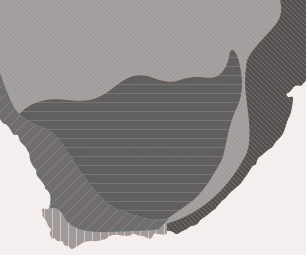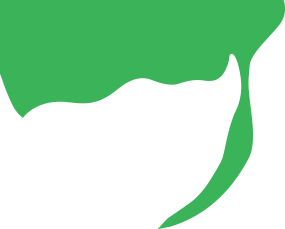 Zone 1 Coastal summer rainfall, frost free
Zone 2 Coastal winter rainfall, frost free
Zone 5 Bushveld summer rainfall, Light frost
Google QR Code Generator