Pentzia dentata (L.) Kuntze
Family: Asteraceae
Common names: greater skaapkaroo, duck's-foot skaapkaroo (Eng.) grootskaapkaroo, eendepootkaroo (Afr.)
Introduction
A wonderful water-wise, aromatic shrub with soft, grey foliage and clusters of yellow inflorescences, from spring to summer.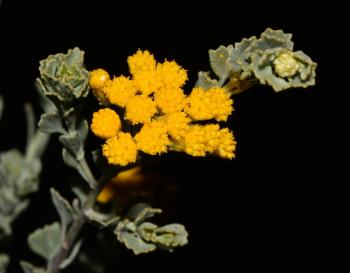 Description
Description
Well-branched shrub, up to 1 m tall and wide. Leaves are cuneate (wedge-shaped), up to 10 mm long and 5 mm wide, grey, aromatic, alternately arranged. The upper leaf margin is toothed and covered with golden-brown hairs.
The discoid, capitulate inflorescences are clustered in flower heads at the apical tips of the stems. The flower heads have yellow central florets. Ray florets are absent. Flowers from spring to summer. The fruit is typical of Asteraceae with pappus and attached achene which has five ribs in Pentzia (see this page for more information on the Asteraceae).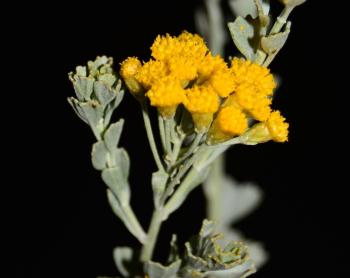 Conservation Status
Status
According to the website http://redlist.sanbi.org, checked on 25/02/2016, the conservation status of this plant is Least Concern (LC).
Distribution and habitat
Distribution description
Pentzia dentata is endemic to South Africa and widespread from the northern and Eastern Cape to Tulbagh in the Western Cape. It can be found in Renosterveld and Waboomveld, and is most abundant in disturbed loamy soil, from altitudes of 120 to 3 020 m.
Renosterveld is unique and not included in the main vegetation types such as Fynbos, Succulent Karoo or Subtropical Thicket. It forms part of intermediary vegetation types, called transitional shrublands. The landscape is usually dominated by a single shrub and the habitat burns periodically. Renosterveld occurs where there is higher rainfall and the soils have a higher presence of sand, compared to other transitional shrublands.
Waboomveld is included in the Fynbos habitat type and named after the presence of Protea nitida (Waboom). The vegetation is varied and species rich, many which are locally endemic. Waboomveld occurs along the base of mountains and has nutrient-rich soils.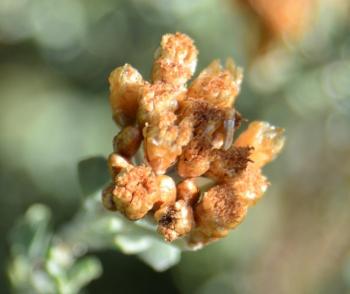 Derivation of name and historical aspects
History
The genus Pentzia is mostly likely named after the Swedish botanist, Carolus Johannes Pentz who was a student of Carl Peter Thunberg (1743–1828), who published the genus in the Asteraceae, in 1800. Many references refer to Thunberg honouring his student with the naming of the genus. There is also a possible link to the Swedish plant collector Hendrik Christian Pentz (1738–1803), who was a contemporary of both the aforementioned gentlemen. The appellation dentata refers to this plant's toothed leaves.
Synonymy include Gnaphalium dentatum L. and Pentzia flabelliformis Willd.
Pentzia has approximately 23 species, of which 5 occur in the Klein Karoo. Pentzia resembles species of Cotula or Oncosiphon, which also lack ray florets, but are distinguished from these genera by their perennial shrub habit.
Ecology
Ecology
Pentzia dentata most likely regenerates from seed in a fire survival ecosystem, such as with Fynbos and Renosterbos vegetation types. Wind and insects pollinate flowers. Seed dispersal is via wind using the pappus to float a short distance. It has also been noted for similar plant species in the Karoo, that dispersal could be by birds using the fluffy pappus as nesting material.
Uses
Use
Some Pentzia species are valuable as fodder plants. Pentzia dentata is recommended as a water-wise, ornamental shrub for gardens.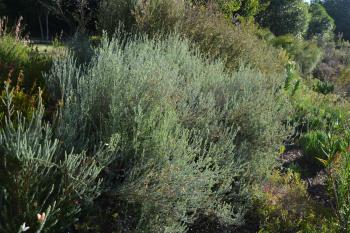 Growing Pentzia dentata
Grow
Tip, stem and heel cuttings can be made from slightly hardened new growth during the warmer months. Cutting material should offer some resistance, but should not be overly rigid or woody. A semi-hardwood rooting hormone can be used. Place cuttings in a well-drained propagation material such as washed river sand or fine milled bark and allow for good airflow and humidity. A propagation room with bottom heat supplied, would be advantageous to a good rooting success rate. Grey foliage plants and those occurring in arid regions, are well known to dislike too much water during propagation and prone to rot, so the watering regime of cuttings must be carefully monitored and kept moist, but not overly wet.
Seeds can be sown in a well-drained sandy potting media in autumn. Treatment with a product that stimulates fire and smoke, would be beneficial to obtain uniform germination. Germinated seedlings can be foliar fed with organic fertilizers, fish emulsion and kelp products, at their recommended dosages or even at half strength, every third week, until they are large enough to handle and be transplanted into their initial containers; size should be in relation to the plant. Young plants can be repotted into bigger containers until they are large enough to be used in the landscape.
Pentzia dentata tolerates a range of soil types. It prefers a well-drained soil that is watered regularly and has some nutrient value. It will grow rapidly and branch well in full sun conditions. The growth habit is naturally quite neat and can be enhanced with good pruning practices. It is waterwise, and will tolerant little watering once established. General garden fertilizing can be used to maintain plant health and growth vigor. Fast growing once established and long lived if well maintained.
No known pests are recorded.
References
Jackson, W.P.U. 1990. Origins and meanings of names of South African plant genera. University of Cape Town.
Trinder-Smith, T.H. 2003. The Levyns Guide to the plant genera of the south western Cape. Bolus Herbarium, UCT, Red Roof Design CC, Cape Town
Vlok, J. & Schutte-Vlok, A.L. 2010. Plants of the Klein Karoo. Umdaus Press, Hatfield.lo
Credits
Monique McQuillan
Kirstenbosch National Botanical Garden
March 2016
 
Plant Attributes:
Plant Type: Shrub
SA Distribution: Eastern Cape, Northern Cape, Western Cape
Soil type: Sandy, Loam
Flowering season: Spring, Early Summer, Late Summer
PH: Acid, Neutral
Flower colour: Yellow
Aspect: Full Sun
Gardening skill: Average
Special Features:
Drought resistant
Fragrant
Pioneer plant
Horticultural zones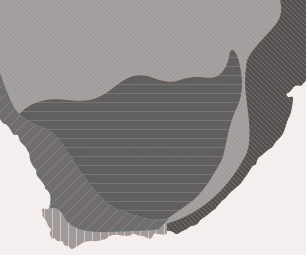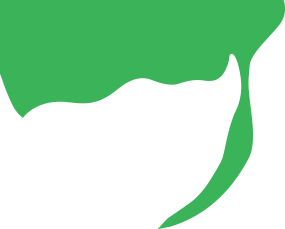 Zone 1 Coastal summer rainfall, frost free
Zone 2 Coastal winter rainfall, frost free
Zone 3 Winter rainfall Karoo, light frost
Zone 5 Bushveld summer rainfall, Light frost
Google QR Code Generator