Peperomia tetraphylla (G.Forst.) Hook. & Arn.
Family: Piperaceae
Common names: four-leaved peperomia, acorn peperomia (Eng.)
Introduction
A low-growing herb with creeping stems forming mats, with small, thick, rounded leaves, typically dark green with lighter stripes, and are excellent at storing moisture. It is a rewarding shade plant and house plant.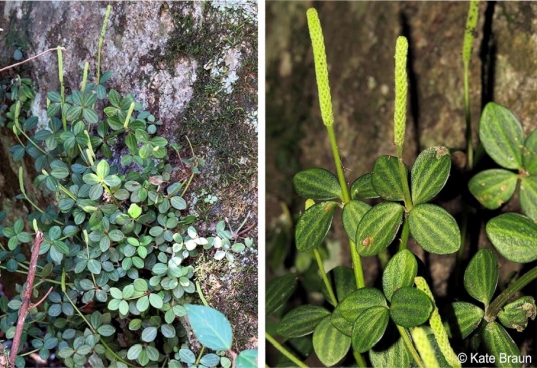 Description
Description
Peperomia tetraphylla is a succulent-leaved, creeping perennial herb with stolons, it forms dense clumps of of many stems and grows up to 150 mm tall. The stem is jointed, erect becoming trailing (decumbent) and rooting at the nodes, hairless to densely covered in minute hairs, internodes up to 25 mm long. The leaves are about 12 × 8 mm, succulent, glossy, dark green with lighter green stripes so that they look like miniature watermelons, attached in whorls of 4 at the nodes, the base attached to a petiole. Flowers are tiny, deeply sunken into the axis, in terminal spikes up to 40 mm long. They bloom year round, mainly during summer, from September to April. The spike of flowers (inflorescence) is an easy way to identify blooming plants from this genus, Peperomia. The fruit is a sticky drupe, about 1 × 0.6 mm, attached in a depression of the rachis, narrowly ovoid to ellipsoid-subcylindrical, apex with short beak and sub-apical stigma.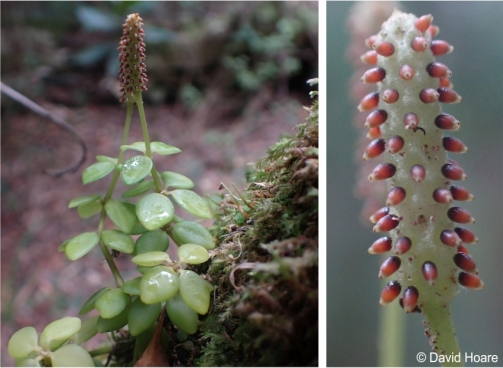 Conservation Status
Status
Distribution and habitat
Distribution description
Peperomia tetraphylla grows abundantly in the tropics and subtropics and it is distributed in Africa, Asia, some Pacific Islands, Australia and South and Central America. In South Africa it is found in the Eastern Cape, Gauteng, KwaZulu-Natal, Limpopo, Mpumalanga, North West and Western Cape. It grows as an epiphyte on tree trunks, often near the branch junctions, also among tree roots and on rotting logs, as a lithophyte on mossy rocks, in grass on river banks, on rocky knolls, in misty, wet forests and in semi-evergreen bushlands. Peperomia grows best in well-draining soil, thriving in bright indirect light or in shade, needing moisture but also tolerant of drought.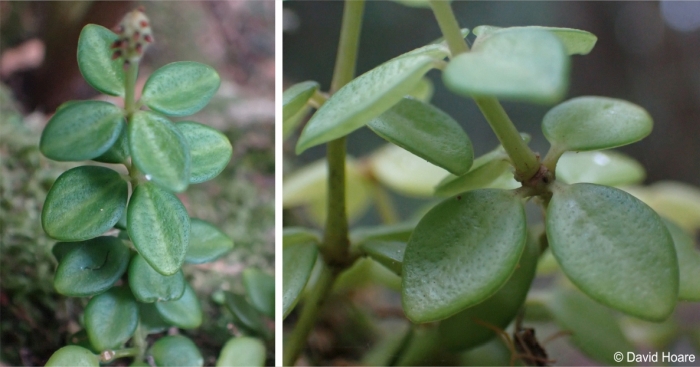 Derivation of name and historical aspects
History
Peperomia tetraphylla is from the pepper family. The generic name Peperomia is derived from the Greek peperi, meaning 'pepper' and homoios, meaning 'resembling', referring to it being similar to the true pepper, Piper. The specific epithet tetraphylla is from the Greek tetra, meaning 'square' or 'four' and phylla, meaning 'leaf' in reference to the usually four leaves per node.
Ecology
Ecology
Peperomia tetraphylla is epiphytic (growing on other plants) or lithophytic (growing on rocks) in nature, they grow on tree branches, or send their roots into some decomposing bark. They draw nutrients from the air or from debris that gathers around the roots, and get water from mist and rain or from high humidity. It thrives in misty, well-watered conditions but its succulent leaves allow it to survive dry periods. Plants do not compete aggressively with neighbouring plants but grow in their own little niche.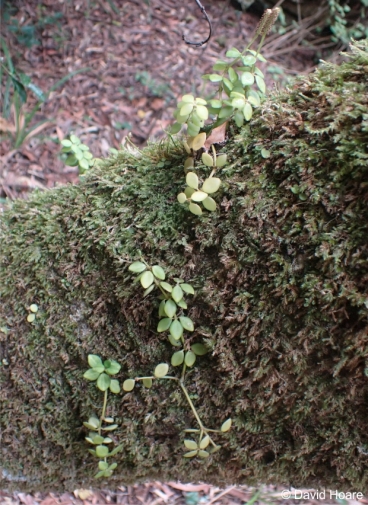 Uses
Use
Peperomia tetraphylla is often grown as a house plant, its eye-catching leaves and it being easy to grow making it a popular choice as decorative pot plant or trailing house plant. In parts of Asia it is used medicinally to treat kidney problems, and as a tonic. In Guatemela, the leaves are used to treat skin irritation caused by Toxicodendron striatum.
Growing Peperomia tetraphylla
Grow
Peperomia tetraphylla can be grown in frost free gardens, but in cold climates it is best to grow it as an indoor plant. It is perfect for small containers for a tabletop, a windowsill or in hanging baskets for a patio. It is a slow-growing plant with a small root system, and thus does not need large or deep pots and does not become rootbound. Clay and terracotta pots are the best choice for these plants. In frost free gardens it can be grown in a shade garden, a shady rock garden or in a stumpery (log garden).
Grow Peperomia tetraphylla in bright shade, or medium to bright indirect light, and protect it from direct sunlight. Direct sun will burn the leaves, and too little light will dull its vibrant leaf colours, and stunt its growth, resulting in fewer leaves and no flowers. It prefers to be warm to cool, and not hot. Freezing temperatures will kill the plant. It also prefers a humid environment.
It must be planted in a well-drained, acidic, loose, porous soil medium with added organic matter than retains moisture. Use a sandy, well-drained potting soil for succulent plants, or one designed for epiphytic orchids, and add shagnum moss or peat moss, coarse-milled bark and well-rotted compost and mix it well.
It needs regular watering, but must not always be wet and it is best if it is allowed to dry out before watering again. It is better to keep the plant too dry than too damp. If it receives too much water or is growing in waterlogged conditions, it will develp fungal infections, rot and die. It must be planted in a container that has drainage holes. Do leave the pot to stand in water, rather place the pot on a layer of pebbles. Also try not to water the leaves too often as this may cause fungal problems.
Peperomia tetraphylla can also be grown as an epiphyte on a suitable substrate, such as an old rotting log of wood, or a log with thick, chunky bark on it. The log should be at least 30 cm long and 25 cm thick. Place a layer of moistened moss on the log, and fasten in place with string, fishing net or wire and plant the stems of Peperomia in the moss. Keep moist and feed with organic plant food about once a month.
Peperomia tetraphylla can be propagated by stem cuttings or a mature plant can be lifted and divided. Cut a stem from the plant, take cuttings that are about 10 cm long, remove the lower leaves and either lie the stem on top of the soil or plant it shallowly in the top layer of the soil mix, making sure that there is a node touching the soil. Keep the soil moist and rooting will take place in a few weeks. The stems are delicate and often break during repotting but the broken pieces can be used as cuttings as long as they have at least one node.
Peperomia tetraphylla can be affected by fungal diseases, which can often be prevented by proper ventilation and watering, but can treated with appropriate fungicides. Viral diseases that cause distorted leaves or dwarfism can be treated with Bordeaux mixture. Watch out for slugs that like to eat the leaves, as well as pests like mealy bug, spider mites and aphids. Where the leaf or stem is cracked or scarred, it is best to remove the affected parts as they will not heal.
References
Australian Tropical Rainforest Plants, Peperomia tetraphylla. https://apps.lucidcentral.org/rainforest/text/entities/peperomia_tetraphylla.htm. Accessed 18/06/2023.
Braun, K. 2023. Observation of Peperomia tetraphylla, Malolotja Nature Reserve, Eswatini. iNaturalist. Online. https://www.inaturalist.org/observations/158024848.
Flora of the Guianas, Peperomia tetraphylla. https://portal.cybertaxonomy.org/flora-guianas/cdm_dataportal/taxon/7362db08-b68f-4067-a8c0-d0b4edd3ed3b. Accessed 21/06/23
GFLOUTDOORS, Peperomia Hope (Peperomia tetraphylla) Growth, Care, and Propagation. https://www.gfloutdoors.com/peperomia-hope-peperomia-tetraphylla-growth-care-and-propagation/ Accessed 21/06/23.
Hoare, D. 2023. Observation of Peperomia tetraphylla, Garden Route, Eastern Cape. iNaturalist. Online. https://www.inaturalist.org/observations/149902473.
Manning, J. & Goldblatt, P. 2012. Plants of the Greater Cape Floristic Region 1: the Core Cape Flora. Strelitzia 29. South African National Biodiversity Institute, Pretoria.
Plantophiles Plant Care, Peperomia tetrapylla - #1 best care tips. https://plantophiles.com/plant-care/peperomia-tetraphylla/. Accessed 18/06/2023.
Raimondo, D., Von Staden, L., Foden, W., Victor, J.E., Helme, N.A., Turner, R.C., Kamundi, D.A. & Manyama, P.A. (eds) 2009. Red list of South African plants. Strelitzia 25. South African National Biodiversity Institute, Pretoria.
RayaGarden, How to care for Peperomia tetraphylla. https://www.rayagarden.com/how-to-garden/how-to-care-for-peperomia-tetraphylla.html. Accessed 21/06/23.
Sears, C. 2022. How to grow and care for Peperomia tetraphylla. The Spruce make your best home. Online. https://www.thespruce.com/peperomia-hope-growing-guide-5235787. Accessed 21/06/23.
Useful Tropical Plants, Peperomia tetraphylla. https://tropical.theferns.info/viewtropical.php?id=Peperomia+tetraphylla. Accessed 20/07/23.
Van der Merwe, T. 2023. Observation of Peperomia tetraphylla, Platbos, Western Cape. iNaturalist. Online. https://www.inaturalist.org/observations/145642678.
Wikipedia, Peperomia tetraphylla. https://en.wikipedia.org/wiki/Peperomia_tetraphylla. Accessed 21/06/23.
Credits
Nkosingiphile Luckyboy Nduli and Nonhlanhla Angel Masinga
KwaZulu-Natal National Botanical Garden
July 2023
Acknowledgements: the authors thank Philile Khuzwayo and Shane Koorbanally for assisting with some information, and David Hoare, Kate Braun and Troos van der Merwe for making their images available on iNaturalist.
Plant Attributes:
Plant Type: Ground Cover, Perennial
SA Distribution: Eastern Cape, Gauteng, KwaZulu-Natal, Limpopo, Mpumalanga, North West, Western Cape
Soil type: Sandy, Loam
Flowering season: Sporadic/All year
PH: Acid, Neutral
Flower colour: Green, Cream
Aspect: Shade
Gardening skill: Easy
Special Features:
Drought resistant
Good potplant
Indoor plant
Medical plant
Horticultural zones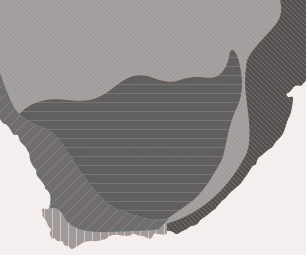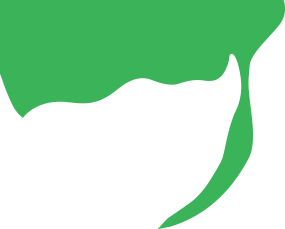 Zone 1 Coastal summer rainfall, frost free
Zone 2 Coastal winter rainfall, frost free
Zone 5 Bushveld summer rainfall, Light frost
Google QR Code Generator