Philenoptera sutherlandii
Philenoptera sutherlandii (Harv.) Schrire
Family: Fabaceae
Common names: forest apple-leaf, giant umzimbeet, bastard umzimbeet (Eng.); bosappelblaar, reuseomsambeet, basteromsambeet (Afr.); umsimbishana, umsimbithana (isiZulu) umqunye, umkhunye (isiXhosa)
SA Tree No: 228
Introduction
A large and handsome evergreen tree, with showy pink or purple flowers in midsummer, that grows mainly in forest habitat.
Description
Description
This is a large, evergreen, forest tree that can easily grow to a height of 20 to 35 m under favourable conditions. The stem is tall, broad with a dense crown. The bark is smooth and pale yellowy grey, often cracked into tiny squares and finely flaking. The stems of the larger trees are buttressed. The leaves are compound and about 100 to 300 mm long. The leaflets in each compound leaf are in 3 to 4 pairs plus a terminal one. They are smooth and shiny, bright to dark green, with veins looping to the margin. The leaves are smaller, more rounded and fewer than those of Millettia grandis.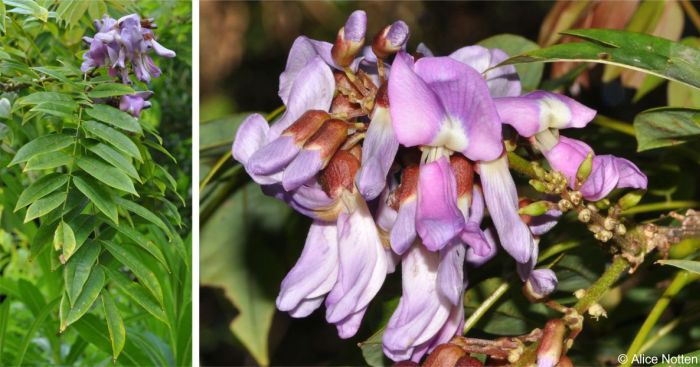 The flowers are pea-shaped, bright pink, purple or mauve, in conspicuous sprays up to 150 mm long, in midsummer (from December to January). The fruits are large, light brown, velvety pods, hanging from branchlets and up to 120 mm long, dehiscent and release flat, shiny, oblong seeds in late summer to autumn (from February to April). Old pods may remain on tree for longer.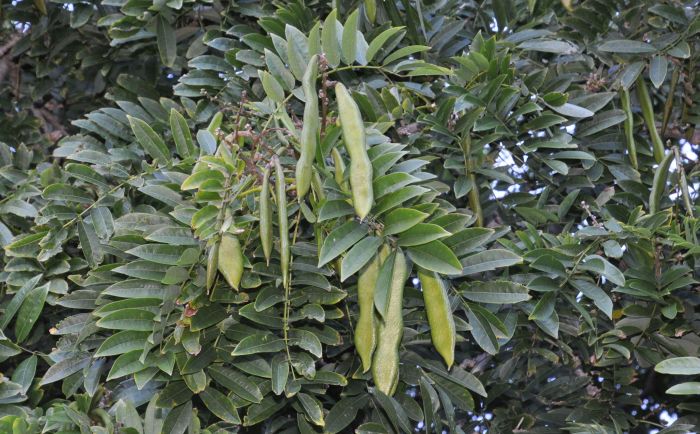 Conservation Status
Status
According to the SANBI Red List, Philenoptera sutherlandii is of Least Concern (LC). This species used to be a protected plant until it was assessed on the Red List in 2005.
Distribution and habitat
Distribution description
This species is native and endemic to southern Africa, where it is restricted to 3 small areas of tall forest in the Eastern Cape and KwaZulu-Natal, but is locally abundant where it occurs. It may occur in Eswatini as well. Grows best in sandy soils, in forest or on forest edges.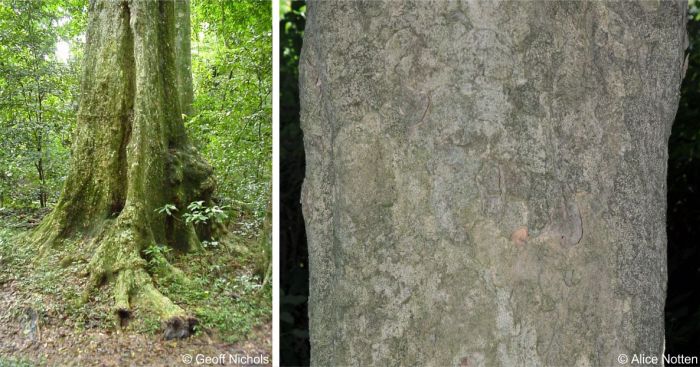 Derivation of name and historical aspects
History
Philenoptera is a plant genus belonging to the subfamily Papilionoideae which in turn belongs to the family Fabaceae. Trees in the genus are medium to large and are common in the bushveld habitat.
The name Philenoptera is derived from Greek philenos, meaning 'tractable' and pteros, meaning 'winged', referring to the slightly winged pods produced by some trees in this genus. This species is named after Dr Peter Cormac Sutherland, 1822-1900, a doctor, government geologist in Natal in 1854 and Surveyor-General of Natal in 1856.
This species was previously known as Millettia sutherlandii, but was moved to genus Philenoptera in 2000 after a re-evaluation of the tripe Millettieae.
Ecology
Ecology
There are at least 4 different species of butterflies that breed on this tree. The larvae of these butterflies feed on the fruits and seeds.
Uses
Use
For such a large tree, it apparently produces soft wood, which makes its wood of little use and no value, as it tends to flake away.
Historically, a bark decoction was made and drunk to treat stomach ache.
Growing Philenoptera sutherlandii
Grow
Best grown from fresh seed as they germinate quite easily. Once seedlings have germinated they need to be hardened off before placing out in full sun as they are tender, especially in the first two weeks.
It thrives in full sun and on well-drained, sandy soils.
It is an attractive, large tree, so it is most suitable for large gardens and parks.
References
Banzouzi, J.T., Prost, A., Rajemiarimiraho, M. & Ongoka, P. 2008. Traditional uses of the African Millettia species (Fabaceae). International Journal of Botany 4(4): 406–420.
Foden, W. & Potter, L. 2005. Philenoptera sutherlandii (Harv.) Schrire. National Assessment: Red List of South African Plants version 2020.1. Accessed on 2021/07/05
Coates Palgrave, K. 1981.Trees of southern Africa. Struik, Cape Town.
Palmer, E. & Pitman, N. 1972. Trees of southern Africa. Balkema, Cape Town.
Pooley, E. 1993. The complete field guide to trees of Natal, Zululand and Transkei. Natal Flora Publication Trust, Durban.
Schrire, B.D. 2000. A synopsis of the genus Philenoptera (Leguminosae-Millettieae) from Africa and Madagascar. Kew Bulletin 55: 81–94.
Tree SA. Philenoptera sutherlandii. https://treesa.org/philenoptera-sutherlandii/. Accessed 29 June 2021.
Credits
Sisanda Velembo
Kirstenbosch National Botanical Garden
July 2021
Plant Attributes:
Plant Type: Tree
SA Distribution: Eastern Cape, KwaZulu-Natal
Soil type: Sandy, Loam
Flowering season: Early Summer
PH: Acid, Neutral
Flower colour: Purple, Pink, Mauve/Lilac
Aspect: Full Sun, Morning Sun (Semi Shade), Afternoon Sun (Semi Shade)
Gardening skill: Average
Special Features:
Attracts butterflies
Feature plant
Horticultural zones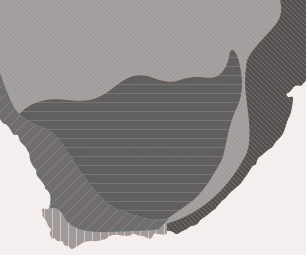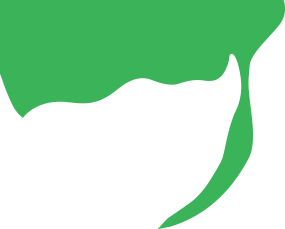 Zone 1 Coastal summer rainfall, frost free
Zone 2 Coastal winter rainfall, frost free
Zone 5 Bushveld summer rainfall, Light frost
Google QR Code Generator