Plants of the Week Advanced Search
Search results (displaying 20 of 2129 on page 106)
Refine your search
Sort by date added
Sort Alphabetically
Common names:
White or common arum lily (English); wit varkoor (Afrikaans); intebe (Xhosa) ihlukwe (Zulu)
Zantedeschia aethiopica is an old fashioned, but very rewarding garden plant....
05 / 11 / 2001 | Alice Aubrey | Walter Sisulu NBG
Read More
Common names:
scented arum (Eng.); soetvarkblom (Afr.)
Zantedeschia odorata is a rare, winter-growing, white arum with a moderately sweet scent and attractive, arrow-shaped leaves. With careful attention to...
01 / 12 / 2014 | Graham Duncan | Kirstenbosch NBG
Read More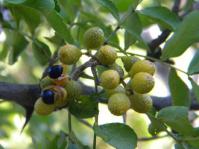 Common names:
small knobwood (Eng.); kleinperdepram (Afr.); umlungumabele (isiXhosa); umnungamabele (isiZulu); monokwane (Sotho); khunugumorupa (Tsonga)
A large number of Zanthoxylum species have been studied and most of them contain biologically active benzophenanthridine alkaloids. Of particular...
16 / 04 / 2012 | Mandisa Kondlo | Walter Sisulu NBG
Read More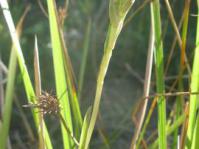 Zeuxine africana, listed as Endangered on the South African Red List, is only known from a single locality - the busiest port of southern Africa, Durban...
16 / 09 / 2013 | K Zulu | CREW
Read More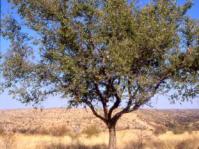 Common names:
buffalo thorn (Eng.); blinkblaar-wag-'n-bietjie (Afr.); umphafa, umlahlankosi, isilahla (isiZulu); umphafa (isiXhosa); umlahlabantu (Swazi); mokgalo (
Ziziphus mucronata, or as it is more frequently known, the wag-'n-bietjie tree represents life as we know it. The young twigs are zigzag,...
23 / 04 / 2007 | N Mazibuko | KwaZulu-Natal Herbarium
Read More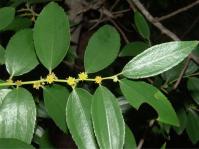 Common names:
false buffalo-thorn, river buffalo thorn, river jujube (Eng.); rivierblinkblaar, vals-wag-'n-bietjie (Afr.); mukhalu-vhufa, mulalantsa (Tshivenda)
Ziziphus rivularis is drought-resistant and has attractive, glossy, olive-green foliage with variable venation, as well as an attractive grey stem. This...
08 / 07 / 2019 | Sisanda Alakhe Velembo-Mhlauli | Kirstenbosch NBG
Read More
Common names:
twinleaf, caper beans, dollar bush (Eng.); spekbos, vaalkareedoring, witkriedoring (Afr.)
Zygophyllum, a genus of rounded, many-stemmed dwarf shrubs, is characterised by flowers with five or four delicate yellow or white petals, often with...
30 / 03 / 2009 | Elizabeth Retief | National Herbarium Pretoria
Read More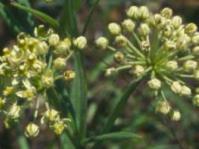 Common names:
scented xysmalobium (Eng.); hongersnoodwortel, hongersnoodbossie, melkbossie (Afr.); udambisomkhulu, udelunina (isiZulu)
The long, narrow, green leaves make Xysmalobium involucratum inconspicuous in unburned grassy areas unless it is flowering. In grasslands that are grazed...
15 / 11 / 2004 | Mkhipheni Ngwenya | KwaZulu-Natal NBG
Read More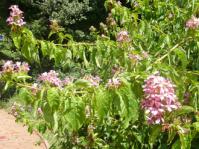 Common names:
ruttyruspolia (Eng.)
Because of its beauty and prolific, long-lasting inflorescences, the shrub × Ruttyruspolia `Phyllis van Heerden' is now grown in many urban...
11 / 06 / 2012 | S Smithies | National Herbarium Pretoria
Read More