Plants of the Week Advanced Search
Search results for "Bignoniaceae" (displaying 5 of 5 on page 1)
Refine your search
Sort by date added
Sort Alphabetically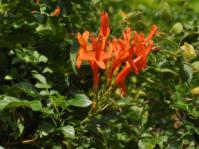 Common names:
Cape honeysuckle, tecomaria (Eng.); Kaapse kanferfoelie, trompetters (Afr.); malangula (Swazi); umsilingi, icakatha (Xhosa); lungana, incwincwi, uchac
23 / 04 / 2001 | Thompson T Mutshinyalo | Walter Sisulu NBG
Read More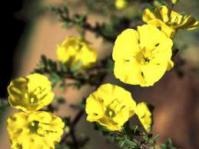 Common names:
Karoo rhigozum, Karoo gold, yellow pomegranate (Eng.); geelberggranaat, berggranaat (Afr.)
... Punica granatum , but they are not related. The Bignoniaceae is a fairly large family that is mostly concentrated in tropical ...
29 / 09 / 2003 | Shireen Harris | Free State NBG
Read More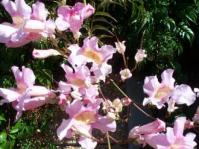 Common names:
Port St Johns creeper, pink trumpet vine (Eng.); Port St Johns klimop (Afr.)
... Podranea ricasoliana is a member of the Bignoniaceae, a family of ±109 genera, mainly trees, lianes and shrubs from ...
11 / 02 / 2002 | Christien Malan | Kirstenbosch NBG
Read More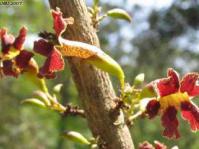 Common names:
bell bean tree ( Eng. ); klokkiesboontjieboom (Afr.); mula-kholoma ( Venda )
... coast in the Indian Ocean. Markhamia belongs in the Bignoniaceae, a large family full of popular garden trees, shrubs and creepers. ...
28 / 01 / 2008 | Giles Mbambezeli | Kirstenbosch NBG
Read More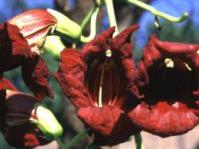 Common names:
sausage tree (Eng.); worsboom (Afr.); umVunguta, umFongothi (Zulu); Modukguhlu (North Sotho); Muvevha (Venda)
04 / 08 / 2003 | Pitta Joffe | Pretoria NBG
Read More