Plants of the Week Advanced Search
Search results for "Buxaceae" (displaying 2 of 2 on page 1)
Refine your search
Sort by date added
Sort Alphabetically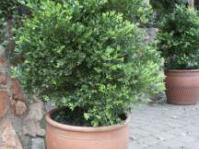 Common names:
African box, Cape box, small-leaved box (Eng.), buig-my-nie, Afrikaansebuksboom, Kaapsebuksboom, kleinblaarbuksboom (Afr.), igalagala (isiXhosa), umga
06 / 05 / 2002 | Mhlonishwa D Dlamini | Walter Sisulu NBG
Read More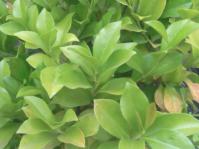 Common names:
large-leaved box, Natal box, box-wattle (Eng.); grootblaarbuksboom, Natalsebuksboom (Afr.); umgalagala, isixesa, umngquzu (isiXhosa); igudlangulubi, u
... Buxus has approximately 70 species and is in the family Buxaceae. It is found mostly in the western and southern Europe, Asia ...
27 / 06 / 2016 | Zama Sibisi | Walter Sisulu NBG
Read More