Plants of the Week Advanced Search
Search results for "Celtidaceae" (displaying 2 of 2 on page 1)
Refine your search
Sort by date added
Sort Alphabetically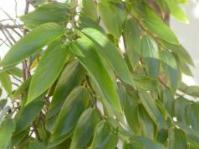 Common names:
trema, pigeon wood (Eng.); hophout (Afr.); umVumvu, umVangazi, uPhakane (Xhosa); umSekeseke, umBhangabhanga, ifamu, iphubane, isikhwelamfene, ubathini
18 / 04 / 2005 | Christien Malan | Kirstenbosch NBG
Read More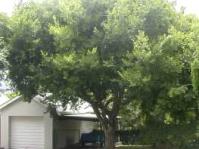 Common names:
white stinkwood; witstinkhout (Afr.); umVumvu (Xhosa); uSinga lwesalukazi (Zulu); Modutu (Sotho & Tswane); Mpopano (Venda)
... white pear) and the three celtis species. The family Celtidaceae is closely related to the elm family Ulmaceae, which is distributed ...
03 / 02 / 2003 | Giles Mbambezeli | Kirstenbosch NBG
Read More