Plants of the Week Advanced Search
Search results for "Commelinaceae" (displaying 3 of 3 on page 1)
Refine your search
Sort by date added
Sort Alphabetically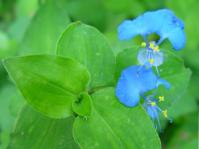 Common names:
Benghal dayflower, tropical spiderwort, Benghal wandering Jew (Eng.); blouselblommetjie (Afr.); lala-tau, khopo-e-nyenyane, khotsoana (Sesotho); uhlot
... falls under the family of flowering plants called Commelinaceae. The genus Commelina is named after the Dutch botanist Jan ...
24 / 10 / 2016 | Aluwani Tshiila | KwaZulu-Natal Herbarium
Read More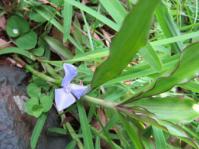 Common names:
none recorded
... mainly in moist areas or sandy clearings in forest. Commelinaceae plants are pollinated by insects. Since these plants do not have ... KwaZulu-Natal. Coleotrype natalensis falls in the family Commelinaceae. The genus has 9 species native to Africa and Madagascar, with ...
26 / 01 / 2015 | Aluwani Tshiila | KwaZulu-Natal Herbarium
Read More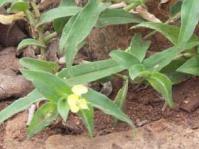 Common names:
common yellow commelina (Eng.); geeleendagsblom (Afr.); idangabane (Zulu), lekzotswana (Xhosa); khopo, khotsoana, lekxopswana, tabola-lefalo (Southern
09 / 04 / 2007 | C Mudau | National Herbarium Pretoria
Read More