Plants of the Week Advanced Search
Search results for "Cunoniaceae" (displaying 2 of 2 on page 1)
Refine your search
Sort by date added
Sort Alphabetically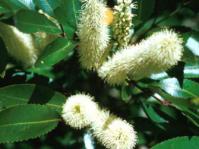 Common names:
red alder, butterspoon tree (English); rooiels (Afrikaans); umqwashube (Xhosa); umlulama (Zulu)
05 / 03 / 2001 | Alice Aubrey | Walter Sisulu NBG
Read More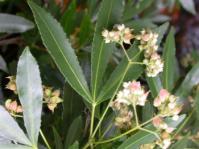 Common names:
white-alder, white-els (Eng.); witels, witelsboom, witte-els, witte-elsboom, witte-elshout (Afr.) Synonyms: Weinmannia trifoliata L.f.; Trimerisma tr
... capensis ) are the only two representatives of the Cunoniaceae family in southern Africa. The family consists of 27 genera and ...
17 / 04 / 2017 | Jane Forrester | Harold Porter NBG
Read More