Plants of the Week Advanced Search
Search results for "Dipsacaceae" (displaying 6 of 6 on page 1)
Refine your search
Sort by date added
Sort Alphabetically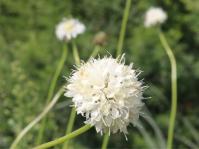 Common names:
mock scabious
... involucral bracts and non-persistent calyx bristles. Dipsacaceae comprises of annual and perennial herbs, with ...
20 / 04 / 2020 | Mulweli Maswoliedza | National Herbarium Pretoria
Read More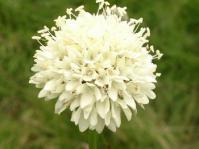 ... Africa. The genus Cephalaria belongs to the family Dipsacaceae which is superficially very similar to Asteraceae ... head, where individual flowers are congregated. However, Dipsacaceae differs from Asteraceae by having free protruding anthers. In southern Africa, Dipsacaceae is represented by two genera, Cephalaria and ...
10 / 04 / 2017 | Mkhipheni Ngwenya | KwaZulu-Natal Herbarium
Read More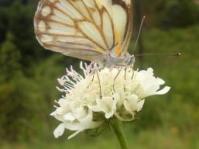 Common names:
wild scabious (Engl.); bitterbos (Afr.),tlhako- ea- pitsi, selomi, mamokhale, moholungoane (South Sotho); isilawu, esikhulu, makgha (isiXhosa); ibheka
20 / 04 / 2015 | Azwinndini Mudau | Free State NBG
Read More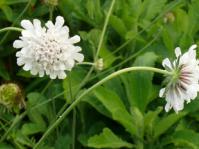 Common names:
Drakensberg scabious, pincushion (Eng.); koringblom (Afr.)
... this species occurs naturally in South Africa. The family Dipsacaceae comprises 11 genera and 290 species, and occurs ...
23 / 01 / 2012 | Cherise Viljoen | Kirstenbosch NBG
Read More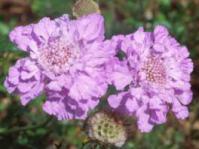 Common names:
coast scabious (Eng.), koringblommetjie (Afr.), isilawu esikhulu, iyeza lamehlo (Xhosa)
... of white above a lush carpet of tight green foliage. The Dipsacaceae or scabious family is found in Africa and Asia, ...
08 / 12 / 2003 | Liesl Van der Walt | Kirstenbosch NBG
Read More
Common names:
Cape Scabious, Pincushion, Koringblom
04 / 12 / 2000 | Liesl Van der Walt | Kirstenbosch NBG
Read More