Plants of the Week Advanced Search
Search results for "Myrsinaceae" (displaying 2 of 2 on page 1)
Refine your search
Sort by date added
Sort Alphabetically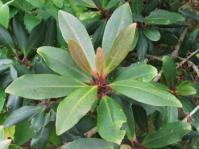 Common names:
Cape Beech (Eng.); Boekenhout, Beukehout (Afr.); IsiCalabi, umaPhipha, iKhubalwane, isiQalaba sehlati (Zulu); isiQwane sehlati (Xhosa); iGcolo, udzili
04 / 04 / 2005 | Phakamani Xaba | Harold Porter NBG
Read More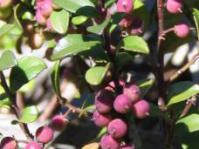 Common names:
Cape myrtle, African boxwood (Eng.); vlieëbos, mirting (Afr.); moroko-pheleu, semapo, sethakhisa, thakisa (Southern Sotho)?
... worth the patience to give it a place in the garden. Myrsinaceae or the Cape myrtle family is a large family of woody plants with ...
18 / 07 / 2005 | Liesl Van der Walt | Kirstenbosch NBG
Read More