Plants of the Week Advanced Search
Search results for "Olacaceae" (displaying 2 of 2 on page 1)
Refine your search
Sort by date added
Sort Alphabetically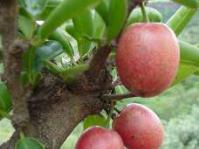 Common names:
large sourplum (Eng.); grootsuurpruim (Afr.); umThunduluka-obmvu (Zulu); Morokologa (Northern Sotho)
23 / 08 / 2004 | J K Baloyi | Pretoria NBG
Read More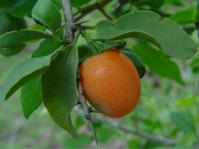 Common names:
small blue sourplum (Eng.); kleinblousuurpruim (Afr.); ukolotshane, umtunduluka-omncane, umkholotshwana (Zul.);umtfundvuluka, umthunduluka (Swa.); nt
... , a genus of shrubs and trees in the dicotyledonous family Olacaceae. Ximenia is named in honour of the Spanish priest ...
20 / 07 / 2020 | Mpho Mathalauga | KwaZulu-Natal NBG
Read More