Plants of the Week Advanced Search
Search results for "Pedaliaceae" (displaying 5 of 5 on page 1)
Refine your search
Sort by date added
Sort Alphabetically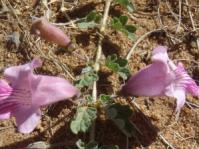 Common names:
devil's thorn (Eng.); beesdubbeltjie, duiwelsdoring, seepbos (Afr.); intekelane (Ndebele); makanagwe (Tswana)
30 / 01 / 2017 | Lerato Hoveka | National Herbarium Pretoria
Read More
Common names:
Kaokoveld klipblom (Afr.)
... flowers. The nectaries glands are typical of the Pedaliaceae family (normally produced at the base of the pedicles). This is ... Africa and another in Brazil. Dewinteria belongs to Pedaliaceae, a small family of about 70 species (mostly African) which are ...
22 / 01 / 2007 | Ernst van Jaarsveld | Kirstenbosch NBG
Read More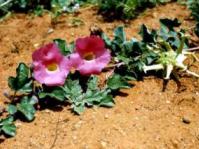 Common names:
devil's claw, harpago, grapple plant, wool- and woodspider (Eng.); duivelsklou, bobbejaandubbeltjie, kloudoring, veldspinnakop (Afr.); teufelskralle,
01 / 04 / 2006 | S Smithies | National Herbarium Pretoria
Read More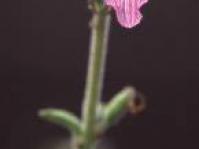 Common names:
Limpopo foxglove
19 / 09 / 2005 | Pieter Winter | National Herbarium Pretoria
Read More
Common names:
wild foxglove(Eng.); vingerhoedblom (Afr.); ludvonca (Sw); udonqa (Sw,Z); undoncalwabathwa, udonqabathwa (Z)
05 / 03 / 2001 | Liesl Van der Walt | Kirstenbosch NBG
Read More