Plants of the Week Advanced Search
Search results for "Plumbaginaceae" (displaying 4 of 4 on page 1)
Refine your search
Sort by date added
Sort Alphabetically
Common names:
Saldanha sea-pink (Eng.); saldanha strandroos (Afr.)
17 / 12 / 2018 | John Manning | Kirstenbosch NBG
Read More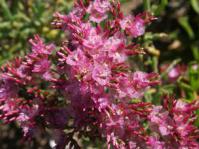 Common names:
sea lavender (Eng.); papierblom, strandroos (Afr.)
... position with full sun. Limonium belongs to the Plumbaginaceae family. The genus gets its name from the Greek word leimon, ...
17 / 01 / 2011 | N Stoll | Kirstenbosch NBG
Read More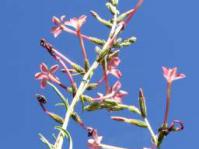 Common names:
Brandberg plumbago
12 / 06 / 2006 | Ernst van Jaarsveld | Kirstenbosch NBG
Read More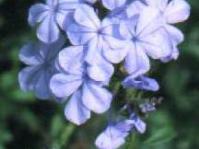 Common names:
Cape leadwort, plumbago (English); blousyselbos (Afrikaans); umabophe (Xhosa/ Zulu); umasheleshele (Zulu)
10 / 12 / 2001 | Alice Aubrey | Walter Sisulu NBG
Read More