Plants of the Week Advanced Search
Search results for "Ranunculaceae" (displaying 4 of 4 on page 1)
Refine your search
Sort by date added
Sort Alphabetically
Common names:
blisterleaf (Eng.); brandblaar, katjiedrieblaar, tandpynblaar, peperwortel (Afr.)
... be grown in shady spots in the garden. Part of the Ranunculaceae family, Knowltonia is closely related to the genus ... is not threatened. Many species of the Ranunculaceae family contain a toxic irritant oil which has prompted people to ...
04 / 02 / 2008 | Liesl Van der Walt | Kirstenbosch NBG
Read More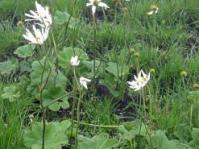 Common names:
giant wild anemone (Eng.); syblom, groot anemoon (Afr.); umanzamnyama (Zulu)
... of about 120 of flowering plants in the buttercup family, Ranunculaceae, in the north and south temperate zones. Anemones, widely grown ...
07 / 11 / 2005 | Isabel Johnson | Kwazulu-Natal NBG
Read More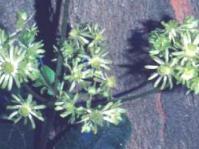 Common names:
blistering leaves (Eng.); brandblare, katjiedrieblaar (Afr.)
... Eltham. Capensis means coming from the Cape. Ranunculaceae, also known as the buttercup family, comprise about 50 genera and ...
01 / 09 / 2003 | Cherise Viljoen | Kirstenbosch NBG
Read More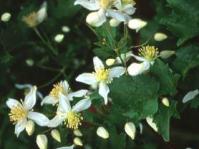 Common names:
traveller's joy, old man's beard, wild clematis; klimop, lemoenbloeisels (Afr.); ityolo (isiXhosa); morara (S); mogau (T); umdlonzo (isiZulu)
25 / 03 / 2002 | Cherise Viljoen | Kirstenbosch NBG
Read More