Plants of the Week Advanced Search
Search results for "Zygophyllaceae" (displaying 2 of 2 on page 1)
Refine your search
Sort by date added
Sort Alphabetically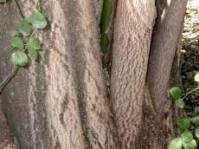 Common names:
torchwood (Eng.); groendoring (Afr.); umnunu (Sotho); nulu (Tswana)
04 / 09 / 2006 | K Behr | Pretoria NBG
Read More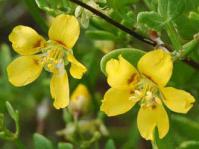 Common names:
twinleaf, caper beans, dollar bush (Eng.); spekbos, vaalkareedoring, witkriedoring (Afr.)
... the ovary. The genus  Zygophyllum  belongs to the family Zygophyllaceae, a family of about 26 genera and 280 species, ... 1814, Robert Brown was the first to recognise the family Zygophyllaceae as a distinct taxon under the name ...
30 / 03 / 2009 | Elizabeth Retief | National Herbarium Pretoria
Read More