Plants of the Week Advanced Search
Search results for "Abrus" (displaying 2 of 2 on page 1)
Refine your search
Sort by date added
Sort Alphabetically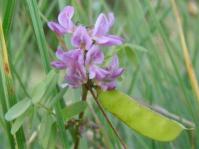 Common names:
luckybean creeper (Eng.); minnaarsboontjie, minnie-minnies (Afr.); umphitsi (isiZulu)
... Willemse and Geoff Nichols for capturing the images of Abrus laevigatus used in this article. Abrus laevigatus is a shrub, with slender, wide-climbing, ... September to May. In South Africa, it may be confused with Abrus precatorius , known as luckybean creeper or jecquirty ...
02 / 08 / 2021 | T.T. Masupa | National Herbarium Pretoria
Read More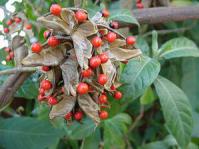 Common names:
bead vine, coral bead plant, coral bean, crabs eye, licorice vine, love bean, lucky bean creeper, prayer beads, prayer bean, precatory pea, red bead v
... Masupa Pretoria National Botanical Garden January 2009   Abrus precatorius  subsp.  africanus  is a slender, ... with a smooth, glossy texture, and a black patch on top. Abrus precatorius subsp. africanus is a common plant in ... from open woodlands, rainforest margins and coastal dunes. Abrus precatorius subsp. africanus reproduces mainly by seed. ...
05 / 01 / 2009 | T.T. Masupa | Pretoria NBG
Read More