Plants of the Week Advanced Search
Search results for "Anemone" (displaying 4 of 4 on page 1)
Refine your search
Sort by date added
Sort Alphabetically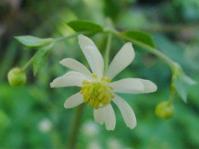 Common names:
blistering leaves (Eng.), brandblaar (Afr.), umvuthuza (isiZulu), umvuthuza (isiXhosa)
... the author thanks Geoff Nichols for providing the images. Anemone bracteata is an erect, perennial herb that grows ... 6 × 3 mm, dark, fleshy berry. This species is similar to Anemone transvaalensis , however, the latter species has ... leafless, and the flowers are larger, 30 mm in diameter. Anemone bracteata is endemic to South Africa and is ...
12 / 07 / 2021 | Lungisani Zondi | Walter Sisulu NBG
Read More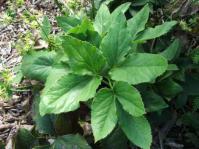 Common names:
blisterleaf (Eng.); brandblaar, katjiedrieblaar, tandpynblaar, peperwortel (Afr.)
... Kirstenbosch National Botanical Garden July 2021     Anemone vesicatoria is a perennial herb with a tuft of ... with young plants producing only a few new leaves a year. Anemone vesicatoria occurs widespread within the fynbos of ... forests, kloofs and river valleys. Variable and adaptable, Anemone vesicatoria is found from sea level to 900 m, in ...
04 / 02 / 2008 | Liesl Van der Walt | Kirstenbosch NBG
Read More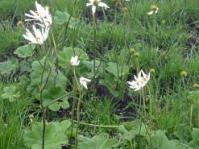 Common names:
giant wild anemone (Eng.); syblom, groot anemoon (Afr.); umanzamnyama (Zulu)
... KwaZulu-Natal National Botanical Garden November 2005   Anemone fanninii is a perennial herb with a well-developed, ... (formally the Botanical Research Institute) in 1965. Anemone fanninii can be distinguished from its sister species ... Little is known about the pollination or seed dispersal of Anemone fanninii . Anemone Killick, in 1965 noted that this ...
07 / 11 / 2005 | Isabel Johnson | KwaZulu-Natal NBG
Read More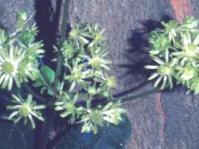 Common names:
blistering leaves (Eng.); brandblare, katjiedrieblaar (Afr.)
... middle leaflet slightly larger then the two on the side. Anemone knowltonia grows at the forest margins, is common in ... high and low rainfall due to its wide distribution range. Anemone The unusual green flowers make this plant a feature ... to growing and flowering in the shade or under trees as Anemone knowltonia . They do not grow tall, so use them in ...
01 / 09 / 2003 | Cherise Viljoen | Kirstenbosch NBG
Read More