Plants of the Week Advanced Search
Search results for "Anisodontea" (displaying 3 of 3 on page 1)
Refine your search
Sort by date added
Sort Alphabetically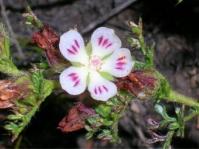 Common names:
Ruens mallow (Eng.)
... Luvo Magoswana Compton Herbarium October 2020 Anisodontea dissecta is a sprawling subshrub up to 500 mm tall (Vlok & ... ovate, roughly hairy and deeply 2-palmatisect leaves of Anisodontea dissecta . (Photo by Brian du Preez) Anisodontea dissecta ...
05 / 10 / 2020 | Lindokuhle Sibisi | Compton Herbarium
Read More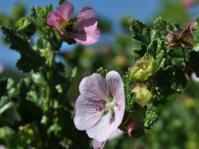 Common names:
rough-leaf African mallow, sand rose, pink mallow, hairy mallow (Eng.); sandroos, pienk-kiesieblaar, harigemalva (Afr.)
... Seed Bank Project May 2011   Anisodontea scabrosa is an evergreen perennial shrub of variable size but ... Cape Peninsula up to the Eastern Cape and KwaZulu-Natal. Anisodontea scabrosa grows in diverse soils, often in disturbed ground but ...
02 / 05 / 2011 | N Stoll | Millennium Seed Bank Partnership
Read More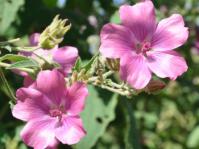 Common names:
Drakensberg mallow, mountain mallow, African mallow (Eng.); bergroos (Afr.); letjeane-la-noka, llefeta (SS)
... National Botanical Garden March 2005 Anisodontea julii has an airy growth habit forming a sparse shrub of about ... summer, peaking in January and February. Anisodontea julii is found naturally on the slopes of the Drakensberg between ...
21 / 03 / 2005 | L Badenhorst | Kirstenbosch NBG
Read More