Plants of the Week Advanced Search
Search results for "Arctotheca" (displaying 2 of 2 on page 1)
Refine your search
Sort by date added
Sort Alphabetically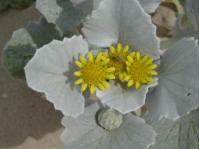 Common names:
beach pumpkin (Eng.); seepampoen, tonteldoek (blom), strandgousblom (Afr.)
... Herbarium, Pretoria February 2007 Arctotheca populifolia is an annual or perennial, creeping, mat-forming ... spaced and the central flowers are greenish yellow. Arctotheca populifolia generally flowers in the rainy season of any ...
19 / 02 / 2007 | Marinda Koekemoer | National Herbarium Pretoria
Read More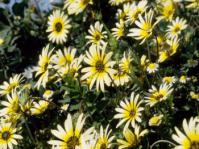 Common names:
Cape marigold, Cape weed, Cape dandelion (Eng.); botterblom, gousblom, soetgousblom, tonteldoekblom, Kaapse madeliefie (Afr.); isiqwashumbe (isiXhosa)
... visited, and pollinated, by bees and butterflies. Arctotheca It is a good ground cover, able to grow in any garden soil, ... plant for spring and early summer display. Arctotheca calendula (L.) Levyns Arctotheca calendula According to the ...
04 / 03 / 2002 | Samson Moeketsi Letsela | Kirstenbosch NBG
Read More