Plants of the Week Advanced Search
Search results for "Aspalathus" (displaying 3 of 3 on page 1)
Refine your search
Sort by date added
Sort Alphabetically
Common names:
No reported common names.
... and Endangered Wildflowers (CREW) March 2015 Aspalathus quartzicola is a mat-forming shrub, with branches densely packed ... × 1.8–2.0 mm and tan with brown blotches. Aspalathus quartzicola is a long-lived plant, with an estimated life span of ...
09 / 03 / 2015 | Dewidine van der Colff | CREW
Read More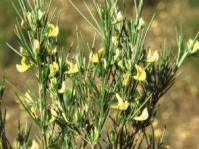 Common names:
rooibos tea (Eng.), rooibostee, bossietee (Afr.)
... Marcini Govender National Herbarium June 2007 Aspalathus linearis is an erect to spreading, highly variable shrub or ... usually containing one or two hard seeds. Aspalathus linearis is naturally distributed in the winter rainfall area from ...
25 / 06 / 2007 | Marcini Govender | National Herbarium Pretoria
Read More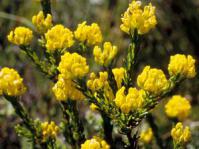 ... Kirstenbosch August 2005 A genus the size of Aspalathus displays a large variety of morphological features separating the ... is usually compressed with one to several seeds. Aspalathus comprises 278 species, mainly concentrated in the Cape Floristic ...
22 / 08 / 2005 | C Cupido | Compton Herbarium
Read More