Plants of the Week Advanced Search
Search results for "Athanasia" (displaying 2 of 2 on page 1)
Refine your search
Sort by date added
Sort Alphabetically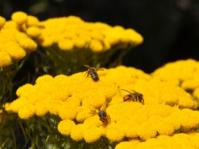 Common names:
samphire-leaf athanasia, thread-leaf klaas louw bush (Eng.); draadblaar-klaaslouwbos, klaaslouwbossie (Afr.)
... inflorescence where the outer flowers open first). Athanasia crithmifolia is divided into 2 subspecies, the ... the plant is covered in dense, soft, short silky hairs. Athanasia crithmifolia may be confused with A. trifurcata (trifid-leaf athanasia, coulter bush, klaaslouwbos , kouterbos ), and ...
22 / 01 / 2018 | Alice Notten | Kirstenbosch NBG
Read More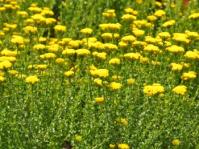 Common names:
toothed-leaf athanasia (Eng.); geelblombos (Afr.)
... ridged seeds are ripe about six weeks after flowering. Athanasia dentata occurs from the Cape Peninsula to ... aloes and annual daisies do not seem to be affected. Athanasia Athanasia dentata is easy to grow. It endures drought and ...
18 / 11 / 2002 | Christien Malan | Kirstenbosch NBG
Read More