Plants of the Week Advanced Search
Search results for "Brachystelma" (displaying 2 of 2 on page 1)
Refine your search
Sort by date added
Sort Alphabetically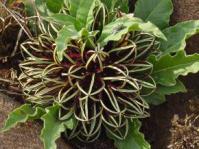 Common names:
platvoetaasblom (Afr.)
... Pretoria National Herbarium September 2008 Brachystelma barberae is a perennial, geophytic dwarf herb. One to a few ... and tightly packed within the fruit. In Brachystelma, either a tuber (as in B. barberae ) or a cluster of ...
08 / 09 / 2008 | Stoffel Petrus Pieter Bester | National Herbarium Pretoria
Read More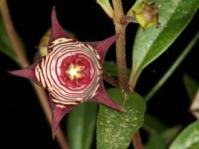 ... Species Programme September 2007   Brachystelma modestum is a perennial, dwarf herb with a tuberous rootstock. ... the plants frequent soil pockets between the rocks. Brachystelma modestum owes its survival in this habitat to its small, ...
22 / 10 / 2007 | Suvarna Parbhoo | TSP
Read More