Plants of the Week Advanced Search
Search results for "Buddleja" (displaying 5 of 5 on page 1)
Refine your search
Sort by date added
Sort Alphabetically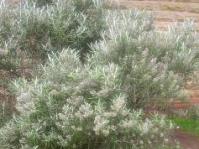 Common names:
mountain sagewood (Eng.); bergsaliehout (Afr.); Lelora (Southern Sotho); umngane (Zulu)
... and side veins. It is sometimes confused with Buddleja salviifolia , but B. loricata leaves have a more rounded base ... Lesotho, Eastern Cape, KwaZulu-Natal and the Free State, Buddleja loricata occurs among rocks or in moist, sheltered places on ...
21 / 03 / 2005 | Luambo David Rambuwani | Free State NBG
Read More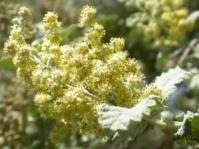 Common names:
Karoo sagewood, sneezebush, cockroach (Eng.); Karoo-salie, kakkerlak, hoesbos, niesbos (Afr.)
... National Botanic Garden October 2004 Buddleja glomerata is fast growing and has an expected life span of 17 years. ... niesbos . The fruit is a small, hairy capsule. Buddleja glomerata occurs in the mountains of the Karoo from Uniondale ...
25 / 10 / 2004 | Norma Jodamus | Kirstenbosch NBG
Read More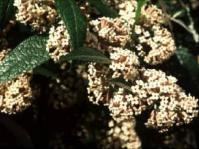 Common names:
Weeping sage, treursalie (Afr.), Utile (isiXhosa)
... birds like the southern boubou and Cape robin. Buddleja This plant is easily propagated from hardwood cuttings. Shapely and graceful (4 × 4 m) Buddleja auriculata looks particularly attractive planted near water, perhaps ...
11 / 11 / 2002 | Pitta Joffe | Pretoria NBG
Read More
Common names:
false olive (English); witolien (Afrikaans); umBatacwepe (Siswati); lelothwane (South Sotho); mothlware (Tswana); unGqeba (Xhosa); iGqeba-elimhlope (Z
... forest margins, along streams and in coastal bush. Buddleja This fast growing tree is an excellent, quick screen plant. It ... birds such as robins and apalises to the garden. Buddleja saligna is easily grown from seed or cuttings. The seed is very fine ...
07 / 01 / 2002 | Alice Aubrey | Walter Sisulu NBG
Read More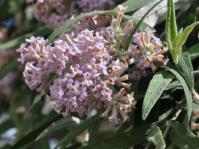 Common names:
sagewood, butterfly bush, mountain sage (Eng.); saliehout (Afr.); ewanci, ilotana, igqange (Xhosa); igwangi, iloshane, ilothane, ilotshane, mupambati
... National Botanical Garden August 2001 Buddleja salviifolia is a semi-evergreen bushy shrub that grows up to 4m high ... and along stream banks on the escarpment. Buddleja salviifolia flowers attracts many insects such as bees, butterflies ...
06 / 08 / 2001 | Thompson T Mutshinyalo | Walter Sisulu NBG
Read More