Plants of the Week Advanced Search
Search results for "Buxus" (displaying 2 of 2 on page 1)
Refine your search
Sort by date added
Sort Alphabetically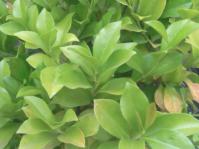 Common names:
large-leaved box, Natal box, box-wattle (Eng.); grootblaarbuksboom, Natalsebuksboom (Afr.); umgalagala, isixesa, umngquzu (isiXhosa); igudlangulubi, u
... shrub or small tree and thus has good longevity. Buxus natalensis is native to the coastal region of the ... flowers, attract small insects and birds to the garden. Buxus Buxus natalensis is an attractive garden and container plant. ...
27 / 06 / 2016 | Zama Sibisi | Walter Sisulu NBG
Read More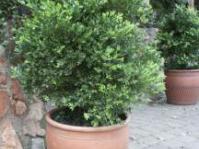 Common names:
African box, Cape box, small-leaved box (Eng.), buig-my-nie, Afrikaansebuksboom, Kaapsebuksboom, kleinblaarbuksboom (Afr.), igalagala (isiXhosa), umga
... National Botanical Garden May 2002 updated in June 2016 Buxus macowanii is a small, very slow-growing tree up to ... Once ripe, the fruit splits to release shiny black seeds. Buxus macowanii grows in forest, on hill slopes, in valleys, ... Mpumalanga, Limpopo and the North West Province. Buxus Buxus macowanii can be grown from seeds, although it is ...
06 / 05 / 2002 | Mhlonishwa D Dlamini | Walter Sisulu NBG
Read More