Plants of the Week Advanced Search
Search results for "Cephalaria" (displaying 2 of 2 on page 1)
Refine your search
Sort by date added
Sort Alphabetically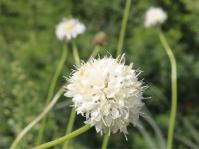 Common names:
mock scabious
... Nov.–Mar. Fruit unknown. Closely similar to Cephalaria  decurrens with soft-textured leaves, but differs with ... The flowers are pollinated by bees and other insects. Cephalaria Cephalaria zeyheriana is not in cultivation in the National ...
20 / 04 / 2020 | Mulweli Maswoliedza | National Herbarium Pretoria
Read More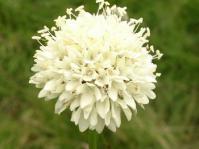 ... Ngwenya KwaZulu-Natal Herbarium April 2017 Cephalaria pungens is a herb that lives for a number of years. It has a ... fine hairs, 4 mm long. In South Africa, Cephalaria pungens is found in the Eastern Cape, Free State, Gauteng, ...
10 / 04 / 2017 | Mkhipheni Ngwenya | KwaZulu-Natal Herbarium
Read More