Plants of the Week Advanced Search
Search results for "Chaenostoma" (displaying 4 of 4 on page 1)
Refine your search
Sort by date added
Sort Alphabetically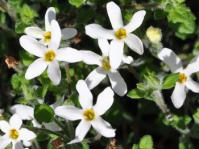 Common names:
bristly skunkbush (Eng.); stinkbossie (Afr.)
... National Botanical Garden April 2017 Chaenostoma hispidum is an attractive, bushy, dwarf shrublet, 100–500 mm ... C. hispidum grows relatively fast.  Chaenostoma hispidum has a narrow distribution, occurring in the Western Cape ...
03 / 04 / 2017 | Mpendulo Gabayi | Kirstenbosch NBG
Read More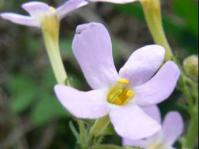 Common names:
fineleaf skunkbush (Engl.); bosopslag (Afr.)
... Maphanga Kirstenbosch Garden/MSB May 2014 Chaenostoma uncinatum is a small shrub which can reach height of 600 mm, with ... summer months. It will do well in a water-wise garden. Chaenostoma C. uncinatum   will do well if planted in well-drained soil ...
25 / 05 / 2015 | Zoleka Maphanga | Kirstenbosch NBG
Read More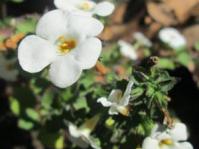 Common names:
trailing phlox; rankende floks (Afr.)
... KwaZulu-Natal NBG August 2013     Chaenostoma pauciflora (pronounced Kee-no-stoma) is a trailing perennial ... margins. The largest blades of the leaf is 5-12mm×5-9mm. Chaenostoma pauciflora grows up to 10cm high and spreads up to 45cm. Flowers ...
12 / 08 / 2013 | Sthembile Zondi | KwaZulu-Natal NBG
Read More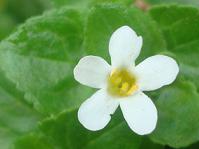 Common names:
Trailing phlox (Eng.)
... tube. The fruit is a capsule with amber seeds. Chaenostoma cordatum (= Sutera cordata ) has often been confused with ... yellow centre is most likely to be pollinated by bees. Chaenostoma The fine textured leaves, the white flowers borne virtually ...
15 / 12 / 2008 | Roger Oliver | Pretoria NBG
Read More