Plants of the Week Advanced Search
Search results for "Cheiridopsis" (displaying 2 of 2 on page 1)
Refine your search
Sort by date added
Sort Alphabetically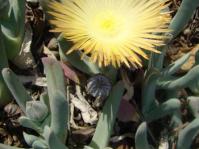 Common names:
t'noutsiama (Nama)
... National Botanical Garden April 2013   Cheiridopsis denticulata is a small, perennial, spreading succulent plant ... seeds.   The distribution range of Cheiridopsis denticulata covers a broad band spreading from Lüderitz, in ...
15 / 04 / 2013 | Stemmer Ngalo | Free State NBG
Read More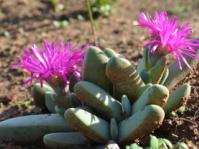 Common names:
cheiridopsis
... Botanical Garden March 2012   Cheiridopsis purpurea is a small clump-forming succulent that produces ... sunset. The broad petals are different from those of other Cheiridopsis species as they do not unfold fully but hide the stamens and ...
02 / 04 / 2012 | Lize Wolfaardt | Karoo Desert NBG
Read More