Plants of the Week Advanced Search
Search results for "Chrysocoma" (displaying 2 of 2 on page 1)
Refine your search
Sort by date added
Sort Alphabetically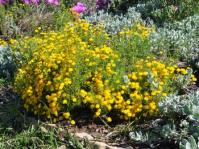 Common names:
bitter bush, bitter cowcud (Eng.); bitterbos (Afr.); sehalahala (Sesotho)
... Kirstenbosch National Botanical Garden Dec 2018 Chrysocoma ciliata is a densely leaved, evergreen, dwarf shrub which grows up ... spring up until midsummer (September to January). Chrysocoma ciliata is not endemic to South Africa, but widely distributed in ...
24 / 12 / 2018 | Thembakazi Dyariwe | Kirstenbosch NBG
Read More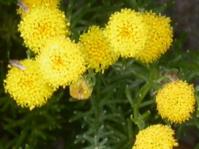 Common names:
golden heads, golden bitter bush, golden cowcud (Eng.); bitterbos (Afr.)
... Botanical Garden December 2014 Chrysocoma coma-aurea is a leafy, evergreen small shrub/ shrublet, up to ... This shrub flowers from October to January. Chrysocoma coma-aurea is endemic to the Western Cape Province, from the Cape ...
29 / 12 / 2014 | Papama Tsoanyane | Harold Porter NBG
Read More