Plants of the Week Advanced Search
Search results for "Cineraria" (displaying 2 of 2 on page 1)
Refine your search
Sort by date added
Sort Alphabetically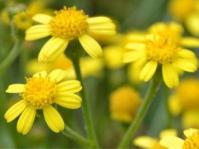 Common names:
geum-leaved cineraria
... National Botanical Garden November 2020 Cineraria geifolia  is a sprawling, semi-herbaceous perennial, between 220 ... summer (from October to early November). Cineraria geifolia  is found in the Western Cape, on dunes, in rocky crevices ...
30 / 11 / 2020 | Roger Oliver | Kirstenbosch NBG
Read More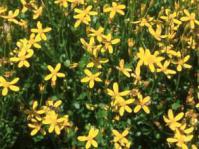 Common names:
wild cineraria; geelblom
... fluffy, whitish hairs at one end (the pappus).  Cineraria  is a genus of herbs and subshrubs of approximately 50 species and ... (80%) of the currently described species ocurr.  Cineraria saxifraga  occurs naturally from Swellendam in the Western Cape to ...
18 / 03 / 2002 | Ebrahim Lawrence | Kirstenbosch NBG
Read More