Plants of the Week Advanced Search
Search results for "Cotula" (displaying 3 of 3 on page 1)
Refine your search
Sort by date added
Sort Alphabetically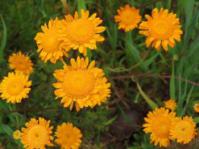 Common names:
Bokbaai buttons
... small and therefore  adapted to be dispersed by wind. Cotula Sow seed in early autumn in seed beds or seed trays using a ... will be ready for harvesting from October onwards. Cotula duckittiae peforms well in en masse plantings, interplanted with ...
03 / 11 / 2014 | Roger Oliver | Kirstenbosch NBG
Read More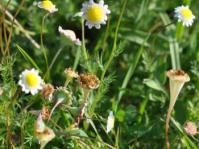 Common names:
bachelor buttons, funnel weed (Eng.); ganskos (Afr.)
... time: winter to spring (July to October). Cotula turbinata is endemic to the winter-rainfall region of South Africa ... there are three types of florets present in the heads of Cotula turbinata (and allied species, viz. C. duckittiae and C. ...
06 / 10 / 2014 | A Jakoet | Compton Herbarium
Read More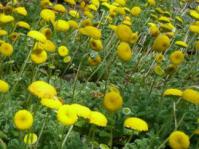 Common names:
silky cotula, buttons (Eng.); knoppies (Afr.)
... National Botanical Garden April 2010 Cotula sericea is an evergreen, herbaceous perennial with sprawling stems, ... have a spring and early summer profusion of flowers. Cotula sericea is a very variable species in the wild. Some forms are ...
12 / 04 / 2010 | Monique Mcquillan | Kirstenbosch NBG
Read More