Plants of the Week Advanced Search
Search results for "Crotalaria" (displaying 2 of 2 on page 1)
Refine your search
Sort by date added
Sort Alphabetically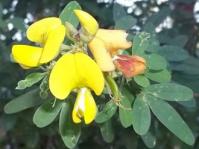 Common names:
pioneer rattlepod (Eng.); usi, uvelabahleke (isiZulu)
... Mnxati KwaZulu-Natal Herbarium August 2012 Crotalaria natalitia var. natalitia is a large, perennial, woody shrub ... Fruiting time is from May to September. Crotalaria is a genus of about 600 species; widespread in the tropics, ...
06 / 08 / 2012 | Sifiso Mnxati | Kwazulu-Natal NBG
Read More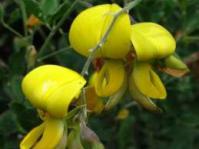 Common names:
Cape rattle-pod, Cape laburnum (Eng.); Kaapse klapperpeul (Afr.); bukheshezane (Zulu)
... Cherise Viljoen Kirstenbosch NBG March 2007 Crotalaria capensis is an evergreen, quick-growing, much-branched shrub or ... other plants to also settle themselves. Other species of Crotalaria are used as cover crops and in re-vegetation projects for this ...
05 / 03 / 2007 | Cherise Viljoen | Kirstenbosch NBG
Read More