Plants of the Week Advanced Search
Search results for "Cryptocarya" (displaying 2 of 2 on page 1)
Refine your search
Sort by date added
Sort Alphabetically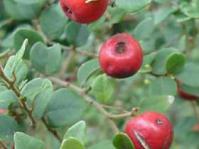 Common names:
red quince; red-haired laurel (Eng.); rooikweper (Afr.); umNgcabe (Zulu); umNqayane (Zulu, Xhosa)
... Kwazulu-Natal Herbarium Durban October 2007 Cryptocarya wyliei is a shrub or a small tree ranging from 2 to 6 m high in ... margins, as well as riverine fringe forest and thicket. Cryptocarya The red-haired laurel makes a decorative understorey for a ...
15 / 10 / 2007 | Hugh Glen | KwaZulu-Natal Herbarium
Read More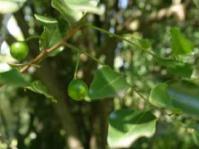 Common names:
Cape laurel, Cape Quince, bastard camphor tree (E): rooikweper,Kaapse kweper (A); isithungwa, inqayana, ixobothi (Xhosa) umngcabe, umnqayane, isililan
... developed, the drip tip is well pronounced. Cryptocarya woodii flowers in November with small inconspicuous flowers. ... euphranor breed on the foliage of the Cape quince. Cryptocarya This tree is grown from seed and cuttings. Seed should be ...
19 / 12 / 2005 | Giles Mbambezeli | Kirstenbosch NBG
Read More