Plants of the Week Advanced Search
Search results for "Curio" (displaying 3 of 3 on page 1)
Refine your search
Sort by date added
Sort Alphabetically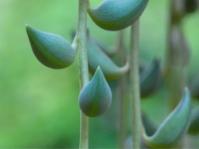 Common names:
baboon toes, banana vine, creeping berry, necklace plant, string-of-bananas, string-of-fishhooks (Eng.); bobbejaantoontjies, bobbejaanvingertjies, bok
... Welcome National Herbarium, Pretoria June 2018 Curio radicans is a succulent ground cover. The slender creeping stems root ... plant, which can easily become established. Curio radicans is a widespread species which occurs from Namibia to the ...
18 / 06 / 2018 | Ashton Welcome | National Herbarium Pretoria
Read More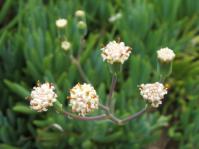 Common names:
blue fingers (Eng.); blouvingertjies (Afr.)
... National Botanical Garden June 2016 Curio crassulifolius is a sprawling, tufted, evergreen, succulent perennial, ... are white to cream or sometimes yellow. Curio crassulifolius grows on rocky outcrops and ledges and is widely ...
27 / 06 / 2016 | Nomama Mei | Kirstenbosch NBG
Read More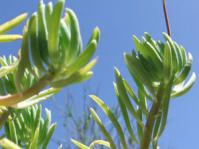 Common names:
Pondo cliff daisy (Eng.); Pondo krans-aster (Afr.)
... and summer, but with a peak in spring. Curio pondoensis is known only from the Mzamba River gorge and an endemic to ... will root wherever the stems touch a crevice. Curio Cuiro pondoensis is fairly fast-growing, forming a branched, ...
24 / 08 / 2015 | Ernst van Jaarsveld | Kirstenbosch NBG
Read More