Plants of the Week Advanced Search
Search results for "Cyclopia" (displaying 2 of 2 on page 1)
Refine your search
Sort by date added
Sort Alphabetically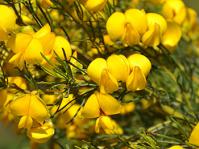 Common names:
Meyer honeybush tea (Eng.); woltee, heuningtee (Afr.)
... early summer (September to December). All Cyclopia species are indigenous to South Africa and endemic in the Western ... at 1 000–1 800 m altitude. Like Cyclopia genistoides with its sweetly scented, bright yellow flowers, this ...
23 / 05 / 2016 | Nomama Mei | Kirstenbosch NBG
Read More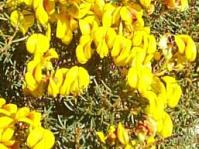 Common names:
Honeybush tea, Heuningbos
... NBG Liesl van der Walt September 2000 Cyclopia genistoides is a small, typical fynbos shrub, easy to miss when not ... in threes along the branches, a typical feature of Cyclopia. When flowering in spring the same shrub can take your breath away ...
25 / 09 / 2000 | Liesl Van der Walt | Kirstenbosch NBG
Read More