Plants of the Week Advanced Search
Search results for "Dicerocaryum" (displaying 2 of 2 on page 1)
Refine your search
Sort by date added
Sort Alphabetically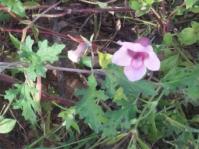 Common names:
devil's thorn, boot protectors, stud plant (Eng.); elandsdoring (Afr.); museto (Tshivenda)
... images of the fruits by Mashudu Nndanduleni. Dicerocaryum senecioides is a small, prostrate perennial, ... fruits that are densely hairy, particularly when young. Dicerocaryum senecioides loves disturbed, sandy soil and bare ... distributed in Malawi, Botswana, Mozambique and Zimbabwe. Dicerocaryum senecioides seed dispersal is aided by the ...
10 / 05 / 2021 | Meshack Nethavhani | Millennium Seed Bank Partnership
Read More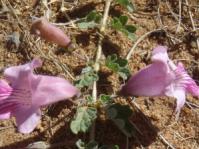 Common names:
devil's thorn (Eng.); beesdubbeltjie, duiwelsdoring, seepbos (Afr.); intekelane (Ndebele); makanagwe (Tswana)
... Lerato Hoveka National Herbarium, Pretoria January 2017 Dicerocaryum eriocarpum is a prostrate herb, with creeping, ... of animals and are carried off and dispersed in this way. Dicerocaryum Dicerocaryum eriocarpum is best propagated by seeds. However, ...
30 / 01 / 2017 | Lerato Hoveka | National Herbarium Pretoria
Read More