Plants of the Week Advanced Search
Search results for "Disa" (displaying 3 of 3 on page 1)
Refine your search
Sort by date added
Sort Alphabetically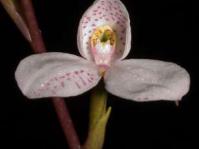 ... Kirstenbosch NBG December 2007 Disa tripetaloides is a slender plant, 100-600 mm high. Plants develop a ... flowering occurs from June to September. Disa tripetaloides is found growing in Table Mountain Sandstone habitats ...
03 / 12 / 2007 | Norma Jodamus | Kirstenbosch NBG
Read More
... all other habitats in the region are already dry. Disa cardinalis is a recently described species in the D. tripetaloides ... includes D. aurata , D. caulescens and the famous red disa, D. uniflora , evergreen stream-side plants found in the Western ...
02 / 02 / 2004 | H Kurzweil | Kirstenbosch NBG
Read More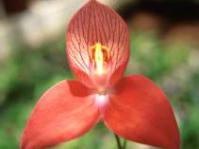 Common names:
pride of Table Mountain, red disa, rooi disa (Afrikaans)
... Meneris tulbaghia is the only known pollinator of Disa uniflora. Disa To grow Disa uniflora successfully one must remember the following. Disas require ...
12 / 02 / 2001 | Norma Jodamus | Kirstenbosch NBG
Read More