Plants of the Week Advanced Search
Search results for "Dyschoriste" (displaying 3 of 3 on page 1)
Refine your search
Sort by date added
Sort Alphabetically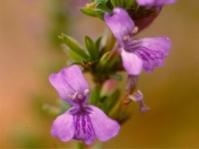 Common names:
bushveld ribbon flower (Eng.); blou-bosklapper (Afr.)
... in providing the images for this article.   Dyschoriste rogersii is a semi-erect, perennial subshrub, woody at the base, ... spring until autumn, from October to April. Dyschoriste rogersii occurs in the northeast of South Africa, in Mpumalanga ...
01 / 04 / 2019 | Tumelo Mofokeng | Pretoria NBG
Read More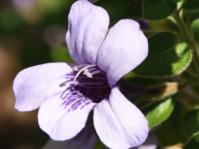 Common names:
purple bells (Eng.); persklokkies (Afr.)
... National Botanical Garden March 2016 Dyschoriste thunbergiiflora is a fast-growing, much-branched, rounded shrub ... often on stony soils or rocky hills. Dyschoriste thunbergiiflora is pollinated by insects and attracts various ...
04 / 04 / 2016 | Cherise Viljoen | Kirstenbosch NBG
Read More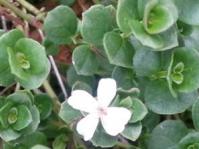 Common names:
Fairy Stars
... Kirstenbosch NBG March 2014   Dyschoriste setigera is an evergreen, low-growing groundcover, up to ... blue. Flowering time is from August to January. Dyschoriste setigera occurs in subtropical areas along the eastern coast ...
31 / 03 / 2014 | Zoleka Maphanga | Kirstenbosch NBG
Read More