Plants of the Week Advanced Search
Search results for "Ekebergia" (displaying 2 of 2 on page 1)
Refine your search
Sort by date added
Sort Alphabetically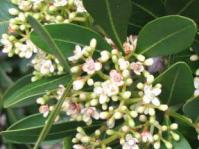 Common names:
rock ash (Eng.); rotsessenhout (Afr.); maGwedla (Swahili)
... hairy, whereas the rock ash has leathery leaves. Ekebergia pterophylla naturally occurs in montane and coastal forests, ... the male and female flowers are on separate plants. Ekebergia The plant is suitable as a slow-growing, specimen shrub in any ...
07 / 11 / 2005 | Cherise Viljoen | Kirstenbosch NBG
Read More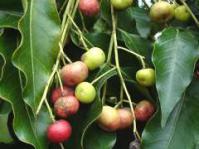 Common names:
Cape ash, dogplum (E), essenhout (A), mmidibidi (NS), umnyamatsi (SW), nyamaru (Ts)
... occurs as far north as Uganda, Ethiopia and the D.R.C. Ekebergia Cape ash can be grown from seed. Soak stored seeds in water for a ... frost, it is sensitive to heavy frost. The genus Ekebergia was named after Captain C.G. Ekeberg, whose sponsorship, in the 18 ...
27 / 12 / 2004 | Mhlonishwa D Dlamini | Walter Sisulu NBG
Read More