Plants of the Week Advanced Search
Search results for "Eulophia" (displaying 3 of 3 on page 1)
Refine your search
Sort by date added
Sort Alphabetically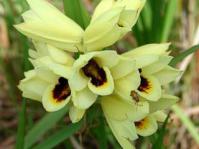 Common names:
umlunge (Zulu)
... Pretoria January 2009   Eulophia welwitschii is a perennial, terrestrial orchid, about 800 mm high, ... and are dispersed by wind.     Eulophia welwitschii grows well dispersed in dry or seasonally flooded ...
26 / 01 / 2009 | Beate Hölscher | Pretoria NBG
Read More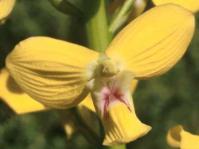 ... Herbarium, Kirstenbosch November 2004 Eulophia speciosa is a terrestrial orchid with fleshy lanceolate ... flowers mostly between October and January. Eulophia speciosa has a wide distribution range in Africa. Records have been ...
22 / 11 / 2004 | H Kurzweil | Compton Herbarium
Read More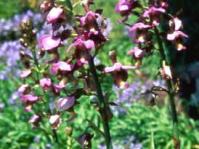 ... and in a swampy patch near the Harry Molteno Library. Eulophia E.horsfallii grows well in full sun but prefers a protected, ... again. The major reason that most orchids (including Eulophia) cannot be raised successfully from seed when sown in the normal way ...
12 / 05 / 2003 | Graham Duncan | Kirstenbosch NBG
Read More