Plants of the Week Advanced Search
Search results for "Garcinia" (displaying 2 of 2 on page 1)
Refine your search
Sort by date added
Sort Alphabetically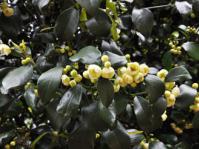 Common names:
forest garcinia, forest mangosteen (Eng.); bosgeelmelkhout (Afr.); umbande, umbindi (Xhosa); isibinda, isikhwelamfene, umbinda (Zulu); sikhwelamkhala
... Kirstenbosch National Botanical Garden February 2012   Garcinia gerrardii is a large shrub, 4-5 m tall, or a small ... summer-winter (February to June). At Kirstenbosch, the Garcinia gerrardii plants in the Dell flower in early summer ... ripe on the trees during autumn-winter (May-June-July). Garcinia gerrardii is found in forests, in kloofs, on forest ...
27 / 02 / 2012 | Alice Notten | Kirstenbosch NBG
Read More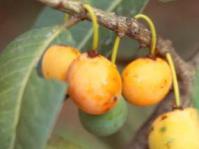 Common names:
African mangosteen (Eng.); Afrika-geelmelkhout (Afr.); umPhimbi, uGobandlovu (isiZulu); mmimbi (xiTsonga); mokongono, mokononga (siPedi)
... H.F. Glen KwaZulu-Natal Herbarium, Durban April 2007 Garcinia livingstonei is a small tree reaching 18 m in East ... the digestive system of the animal that ate the fruit. Garcinia The African mangosteen easily earns a place in any ... if there is an outbreak of insect pests. The genus Garcinia includes some 200, mainly Asian species (Mabberley ...
02 / 04 / 2007 | Hugh Glen | KwaZulu-Natal Herbarium
Read More