Plants of the Week Advanced Search
Search results for "Heteropyxis" (displaying 2 of 2 on page 1)
Refine your search
Sort by date added
Sort Alphabetically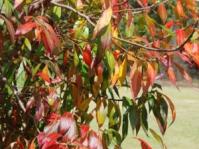 Common names:
forest lavender tree (Eng.); boslaventelboom (Afr.); inkunzana (Siswati)
... Walter Sisulu National Botanical Garden October 2014 Heteropyxis canescens is an evergreen or semi-deciduous, ... it grows in semi, moist conditions alongside streams. Heteropyxis canescens is a valuable, small shade tree and is ... of this species while collecting nectar and/or pollen . Heteropyxis Heteropyxis canescens is an evergreen and ...
20 / 10 / 2014 | Andrew Hankey | Walter Sisulu NBG
Read More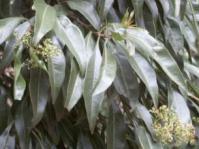 Common names:
Lavender Tree, Laventelboom (A), iNkunzi (Z)
... rhino. The flowers attract bees, wasps and butterflies. Heteropyxis The lavender tree can be grown from seeds. They ... sand. Rooting hormone may be used to help promote rooting. Heteropyxis natalensis is a very decorative tree for small ... the tree's attractiveness. The genus name of this plant ( Heteropyxis ) is made up of two words.  Hetero  is a Greek ...
24 / 06 / 2002 | Mhlonishwa D Dlamini | Walter Sisulu NBG
Read More