Plants of the Week Advanced Search
Search results for "Hypocalyptus" (displaying 2 of 2 on page 1)
Refine your search
Sort by date added
Sort Alphabetically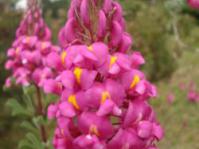 Common names:
red keur (Eng.); rooikeur (Afr.)
... December). After pollination long oblong seed pods form. Hypocalyptus sophoroides is a fynbos species growing on rocky ... and turn brown as they no longer need to attract insects. Hypocalyptus Propagate by seed in autumn, as cuttings do not ... planting that will provide support. In the garden Hypocalyptus sophoroides combines well with soft-textured ...
10 / 12 / 2012 | Louise Nurrish | Kirstenbosch NBG
Read More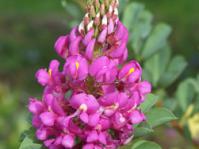 Common names:
balloon-pod red-keur (Eng.); rooikeur, rooikeurtjie (Afr.)
... mm long (including the stalk) contain blackish seeds. Hypocalyptus coluteoides grows on sandstone slopes between ... by insects. The plants are associated with damp habitats. Hypocalyptus With its rich pink colouring this plant will ... treat with a suitable insecticide. The generic name Hypocalyptus is made up from two Greek words: hypo, the word ...
28 / 05 / 2012 | Jane Forrester | Harold Porter NBG
Read More