Plants of the Week Advanced Search
Search results for "Hypoxis" (displaying 4 of 4 on page 1)
Refine your search
Sort by date added
Sort Alphabetically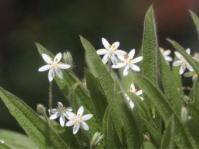 Common names:
small white star flower
... Geoff Nichols and Toshiaki Ohgi for supplying images of  Hypoxis membranacea  in flower. Hypoxis membranacea is a small, deciduous, clump-forming, bulbous plant, ...
22 / 06 / 2020 | Mpendulo Gabayi | Kirstenbosch NBG
Read More
Common names:
star flower, yellow star (Eng.); sterblom, geelsterretjie, gifbol (Afr.); moli kharatsa, lotsane (S Sotho); inkomfe, inkomfe enkulu (Zulu), inongwe, i
... Seeds are hard, black, smooth and glossy. Hypoxis hemerocallidea occurs in open grassland and woodland and is ... It also occurs in Botswana, Lesotho and Swaziland. Hypoxis hemerocallidea is fire-tolerant, and occurs widely in grassland where ...
09 / 11 / 2009 | Beate Hölscher | National Herbarium Pretoria
Read More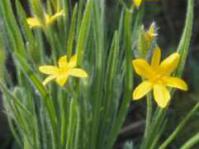 Common names:
yellow stars, star lily, african potato (Eng.); sterretjie, Afrika-patat (Afr.); inkomfe, ilabatheka (isiZulu)
... Durban April 2004 Being geophytic herbs, Hypoxis plants overcome winter conditions in the form of an underground ... its diameter to expose the small black seeds. Hypoxis  has an estimate of 90 species world-wide and is almost cosmopolitan ...
05 / 04 / 2004 | Yashica Singh | KwaZulu-Natal Herbarium
Read More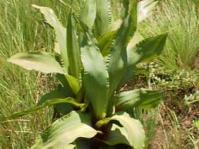 Common names:
broad-leaved hypoxis (Eng.); iLabatheka (Zulu)
... auxiliary raceme with star-shaped, yellow flowers. Hypoxis colchicifolia  is widespread in southern Africa and occurs in almost ... Cape. It is found on sandy or poor soils in grassland. Hypoxis This plant is useful as an accent plant in gardens where a less ...
02 / 06 / 2003 | Siyabulela Nonjinge | KwaZulu-Natal NBG
Read More