Plants of the Week Advanced Search
Search results for "Kalanchoe" (displaying 5 of 5 on page 1)
Refine your search
Sort by date added
Sort Alphabetically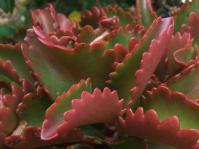 Common names:
bushveld kalanchoe, red-leaved kalanchoe (Eng.); bosveldplakkie, rooiblaarplakkie (Afr.)
... National Botanical Garden September 2016   Kalanchoe sexangularis is an evergreen, robust, water-wise, succulent ... and other insects, and also insect-eating birds. Kalanchoe This is a fast-growing plant and a beauty to have in the garden. ...
05 / 09 / 2016 | Jermaine Christoffels | Kirstenbosch NBG
Read More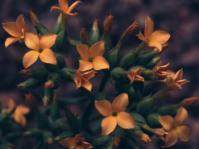 Common names:
narrow-leaved kalanchoe (Eng.); moithimodiso (Setswana); intelezi (Ndebele)
... Hoveka Pretoria National Herbarium May 2015 Kalanchoe lanceolata is a succulent, annual herb, growing up to 1.5 m high. A ... the axil of upper leaves. The narrow-leaved kalanchoe occurs from South Africa, northwards through Botswana, Namibia, ...
11 / 05 / 2015 | Lerato Hoveka | National Herbarium Pretoria
Read More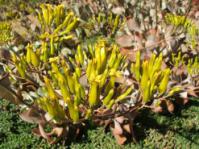 Common names:
Tugela cliff-kalanchoe, long-flower kalanchoe (Eng.); Tugela kransplakkie (Afr.)
... plants flower from autumn to winter (May-June). Kalanchoe longiflora can be confused with the closely related K. ... and its corolla tube is 7-10mm long. Kalanchoe longiflora is a cliff-dweller (cremnophyte), found on rock faces ...
26 / 05 / 2014 | Alice Notten | Kirstenbosch NBG
Read More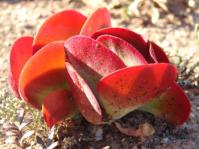 Common names:
white lady, bird's brandy (Eng.); geelplakkie, meelplakkie, plakkie, voëlbrandewyn (Afr.); serilile (Southern Sotho), utshwala benyoni (Zulu), utywal
... 2017   Like most of the southern African Kalanchoe species, Kalanchoe thyrsiflora forms a basal rosette of large rounded, fleshy leaves, ...
01 / 08 / 2005 | Werner Voigt | Kirstenbosch NBG
Read More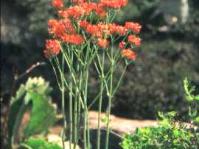 Common names:
common Kalanchoe, nentabos, plakkie(A) and umadinsane (Z).
... together because they had other similarities. The genus Kalanchoe typically has a tubular flower. Flowers are borne in an ... autumn and early winter (February until June). Kalanchoe rotundifolia is widely distributed in South Africa and Zimbabwe. ...
21 / 05 / 2001 | Thompson T Mutshinyalo | Walter Sisulu NBG
Read More