Plants of the Week Advanced Search
Search results for "Kleinia" (displaying 4 of 4 on page 1)
Refine your search
Sort by date added
Sort Alphabetically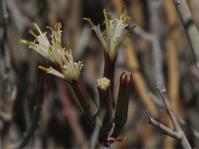 Common names:
paintbrush flower (Eng.); sjambokbos (Afr.)
... only one develops into a seed, known as a cypsela. Kleinia longiflora is widely distributed in the Free State, Gauteng, Limpopo, ... browse the branch tips (Mannheimer 2012). Kleinia Kleinia longiflora is a hardy plant that does best in full ...
12 / 08 / 2019 | Shireen Harris | Karoo Desert NBG
Read More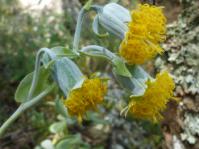 Common names:
Chimanimani kleinia (Eng.); Chimanimani-kleinia (Afr.)
... time is in summer, from November to April. Kleinia chimanimaniensis resembles K. galpinii from Mpumalanga, and ... mm long, and cordate bracts on the peduncle . Kleinia chimanimaniensis is widely distributed along the Chimanimani ...
11 / 04 / 2016 | Ernst van Jaarsveld | Kirstenbosch NBG
Read More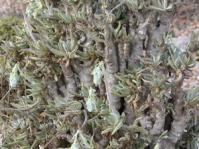 Common names:
blazing glory, mountain fire, cliff kleinia
... suggest that insect pollination takes place. Kleinia The species prefers rocky, well-drained substrates and so is an ... freely or otherwise from seeds sown in autumn. Kleinia is a genus of ± 40 succulent shrublets, mostly from tropical Africa, ...
08 / 06 / 2015 | Luvo Magoswana | Compton Herbarium
Read More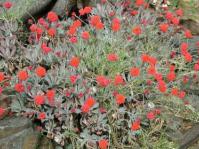 Common names:
coral senecio
... dry areas of KwaZulu-Natal, Mozambique and Zimbabwe. Kleinia The plant can be propagated easily from seed, stem cuttings and ... It is ideal for hot, dry spots in the garden. Kleinia fulgens Hook.f. Kleinia fulgens ...
16 / 09 / 2002 | B Tarr | KwaZulu-Natal NBG
Read More